Songs for Family Slideshows for Any Taste
Learn how to pick the best song for your family video and check out our playlists
Made a beautiful family video as a surprise for a long-awaited family reunion and want to find the perfect song to accompany it? That might be challenging since there is a huge pool of melodies to pick from and a lot of things to keep in mind.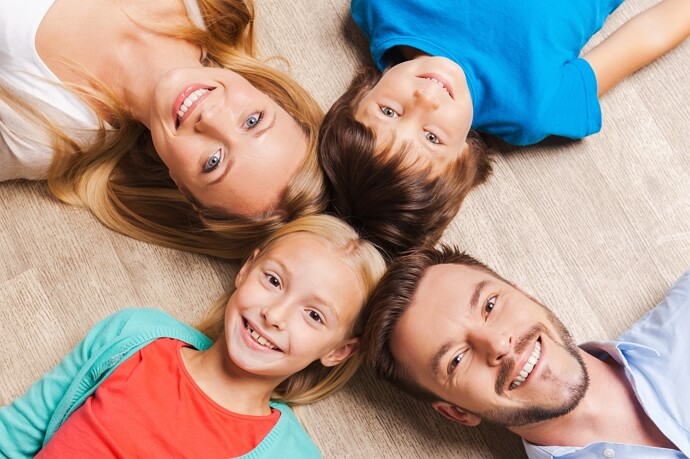 We are here to make your search easier. In this article, you will learn everything you should consider to find the perfect songs for family slideshows. What's more, we will give you a few soundtrack suggestions in every popular genre. You can go with one of those family video songs depending on the effect you want your creation to have on your audience. There are options for fun, touching, religious videos about family, and even more. Let's jump in and see them all.
How to Choose Family Slideshow Songs
Even though your audience is your family who is unlikely to criticize your choice of music, there are still things you should consider. Your loved ones will surely appreciate your effort to thrill them. However, well-suited music will make your show even more remarkable, and your loved ones will remember it for years to come. Just follow our recommendations, and you will be able to find good songs for your family slideshows with ease.
Use 1-2 full-length songs. Family videos might sometimes be longer than a single song. If that is your case, you can use 2 soundtracks of similar rhythm and mood. But let the audience enjoy each song in its entirety. In case you have decided to go with an instrumental melody, it's better to repeat it twice or more.


Decide on the mood. Do you want your video montage to be emotional, funny, or celebrative? The music you choose plays a big role in the effect your video has on the viewer. So if your video is full of cute and sentimental family memories, your soundtrack should be serene and melodic. In case your clips are goofy and hilarious, use an upbeat or funny jam.


Take your audience into consideration. Are you making a video just for a small family circle or for distant relatives as well? In the first case, you can go with a song special to you all: the one you enjoyed during a family dinner at a restaurant or a song you sang together. If you and your relatives are not that close, it's better to go with instrumental music or a popular song for your family video. "Yesterday" by The Beatles is one of such all-time favorite songs.


Take the occasion into account. Is your slideshow for a family reunion, father's birthday, daughter's wedding, Mother's Day, or a memorial? Choose your song according to the occasion. You can check out their music playlist on Apple Music or Spotify for inspiration.
Find slideshow software with sound editing tools. It would save you much time if you could make your video and accompany it with music in a single program. We recommend that you use a powerful family slideshow maker called SmartSHOW 3D. This software comes with a free trial and has a diverse collection of 200+ soundtracks built in. You can find music for your family slideshow and any other occasion, add it to your slideshow, and edit your music with user-friendly sound tools.
Seeking inspiration for your family slideshow? Watch our family video made with the help of SmartSHOW 3D: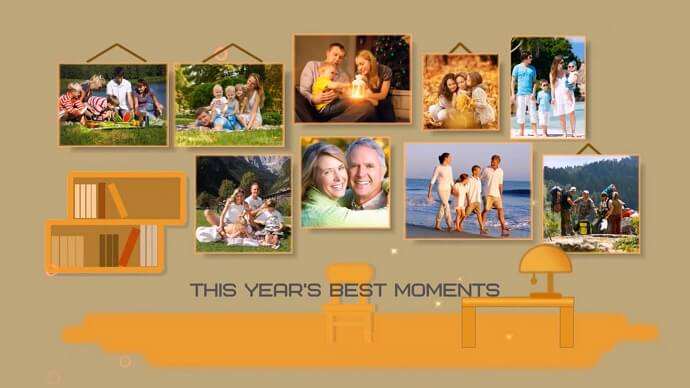 You won't believe it, but you can make such a family video with background music in 5 minutes using a template. You don't even need any previous experience in videography for that. That is something that makes SmartSHOW 3D perfect for people of all skills.
Family Slideshow Song Ideas for Any Occasion
Ready to start on your project but haven't come up with any music for your family video? No worries, we will fix that. Just choose the music category that suits your occasion the most, dive into our lists, and check out some wonderful slideshow songs for family:
Upbeat Family Slideshow Songs
Making a slideshow for a happy family reunion or a warm goodbye? These soundtracks would be perfect to make your video uplifting and optimistic:
"Home" - Phillip Phillips
"Have It All" - Jason Mraz
"My Wish" - Rascal Flatts
"Thank You" - Xzibit
Country Music for Family Videos
Country music is the sound of free spirit, fields, and roads. If that is the vibe that feels like home to you and your family, then go with one of these soundtracks:
"Country Roads" - John Denver
"These Are My People" - Rodney Atkins
"Don't Blink" - Kenny Chesney
"The House That Built Me" - Miranda Lambert
"Family Table" - Zac Brown Band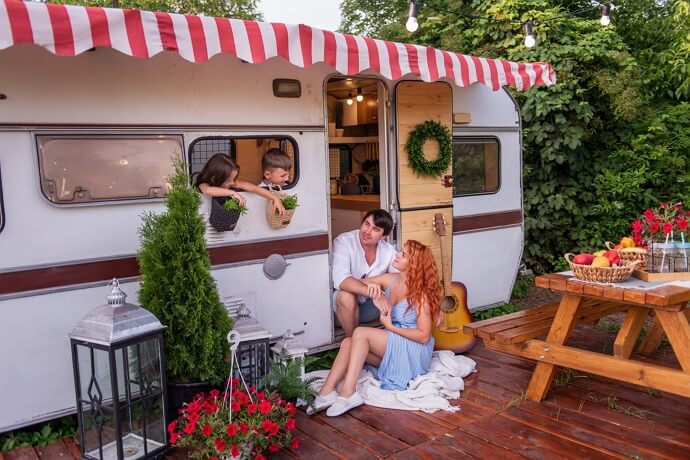 Modern Family Slideshow Songs
Do your relatives follow new trends and enjoy modern music or are you making your video for a sibling, cousin, or child? Here is a playlist of contemporary family songs for your slideshows:
"Family Business" - Kanye West
"Keep The Family Close" - Drake
"Hey Brother" - Avicii
"My Mothers Eyes" - Alec Benjamin
"Lady" - Brett Young
Fun Songs to Put in a Family Video
Want to make your show positive and rallying? Share funny memories with your family with one of these songs playing in the background of your video:
"We Are Family" - Sister Sledge
"Just Another Day In Paradise" - Phil Vassar
"Family Is Family" – Kacey Musgraves
"I'll Always Love My Mama" – The Intruders
Christian Songs for Family Slideshows
If your family is blessed by the love of God and faith reigns in your house, these songs will help you to thank the Lord and your beloved family for all the good:
"Father Hear Our Song" - Jadon Lavik
"Family" - Amy Grant
"The Family of God" - Bill & Gloria Gaither
"One Life To Love" - 33 Miles
"Homesick" - MercyMe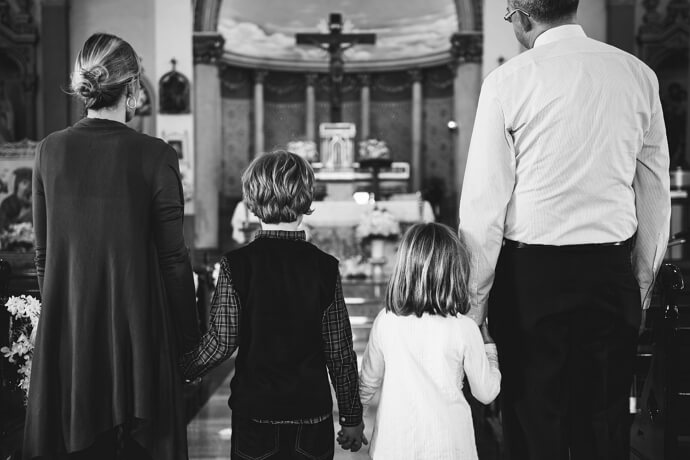 Instrumental Soundtracks for Family Videos
Want to accompany your home movie with a beautiful tune and leave all the words to be said after? Check out this playlist of instrumental soundtracks you will enjoy:
"The Cradle" - George Winston
"Suite No. 1 in G Major" - Bach
"Gabriel's Oboe" - The Mission
"Family Days" - Instrumental Songs Music
Family slideshows are a great way to express your love and care for your family no matter the distance between you. It's also your chance to browse through your hard drive for long-forgotten memories. Use this occasion to be creative. Make a folder of your favorite family photos, create a list of the best songs for your family slideshow, and finally have fun! Want to have more options to choose from? Have a look at a list of the 102 best family songs by Spinditty. But whatever song you choose for your slideshow, we wish you luck on your creative journey.
Need a song for your family slideshow?
Find a perfect track in the

SmartSHOW

3D built-in library!