How to Create a Facebook Slideshow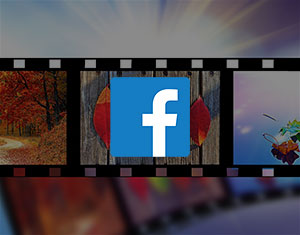 Like to create slideshows to share with friends online? Or planning to make one to promote your business? No matter the goal, you probably wonder how to make a Facebook slideshow. Well, it may be tricky now since Facebook has removed the slideshow option from the tools list. Some people can still create videos in the mobile version of the app, however, its features are limited. Are you one of those lucky ones? Read on to discover a step-by-step guide on using the Facebook mobile app to create a slideshow.
The built-in Facebook slideshow tool doesn't work on your phone? Good news - you can create a video using an external slideshow maker. Instead of searching the web endlessly, check out SmartSHOW 3D. This automatic slideshow software is extremely easy to use. Plus, there are more than 200 templates for different occasions which you can use to quickly build up your slideshow. If you feel creative, you can play with 400+ effects and animations, and even customize them to your taste.
Eager to try and make a jaw-dropping photo movie with your pics? Let's see how you can create a slideshow for Facebook with SmartSHOW 3D.
How to Create a Facebook Slideshow on Your PC
Step 1. Drop In Your Best Photos
Pick the best photos and load them into the slideshow program: either one by one, or add the whole folder with a single click. You can shuffle, crop or rotate the images right at this point. You don't want to overload your project with too many photos: a slideshow that goes for about 5-7 minutes will keep your audience focused and happy.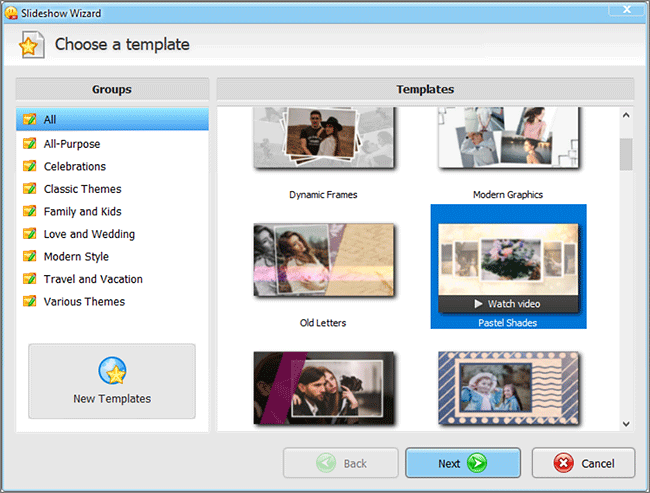 Step 2. Throw In Some Catchy Music
A slideshow without music will bore anyone to death. Go to the Music tab and browse through an enormous collection of 200+ royalty-free songs. You can add your own music as well. What's more, SmartSHOW 3D allows you to record voice comments and place them on a separate track. Switch to the Timeline view to fine-tune the sound: here you can lower the music volume so your audience can hear the voice comments better.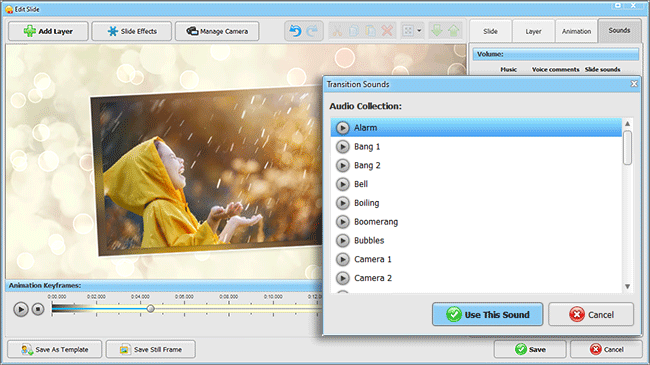 Step 3. Insert Cool-Looking Intros
SmartSHOW 3D has a large collection of title slides. Look through the templates, both animated and static, and pick the suitable one. Drag it onto the Timeline. A new window will pop up. Enter your text, apply the changes and preview the result.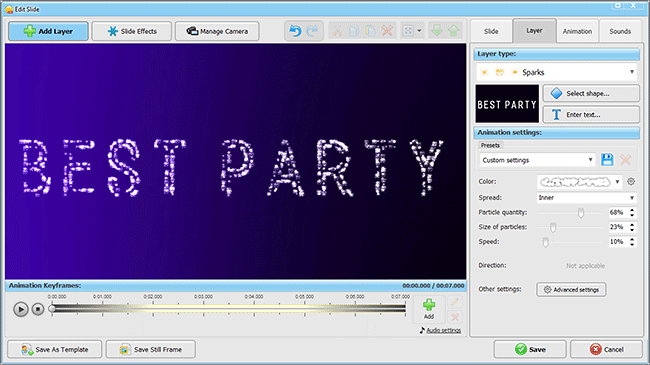 Step 4. Apply 3D Effects & Animations
Enjoy adding special effects and transitions to your project. There are 100+ different presets for any slideshow: mild and mellow, fast-paced and aggressive, etc. You can easily preview any effect before applying it. When you've picked the template, simply drag it to the corresponding slot on the Timeline and your images will change each other with a jaw-dropping style.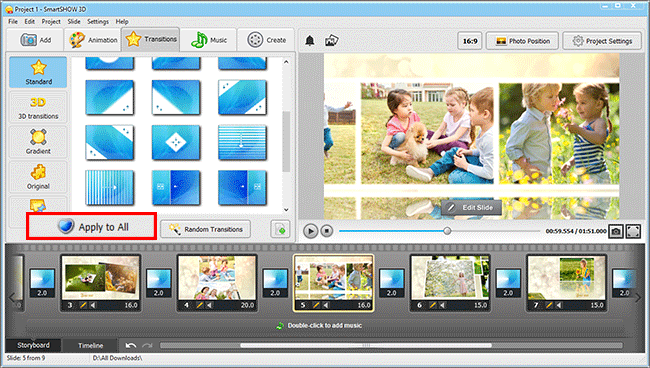 Step 5. Share Your Slideshow on Facebook
Click on the Create tab, and you'll see a range of export options. Hit Create video for Internet and pick the Facebook preset. Hit the Start button and wait a bit until the video is created. Then go to your Facebook page and upload the slideshow.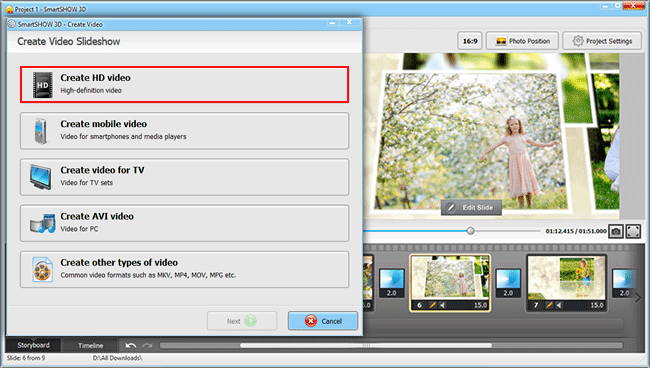 Ready to follow these steps and make a slideshow for Facebook? Download SmartSHOW 3D for free and start creating slideshow videos right away!
Download free

Need some inspiration first? Take a look at this fine example of Facebook slideshow with music: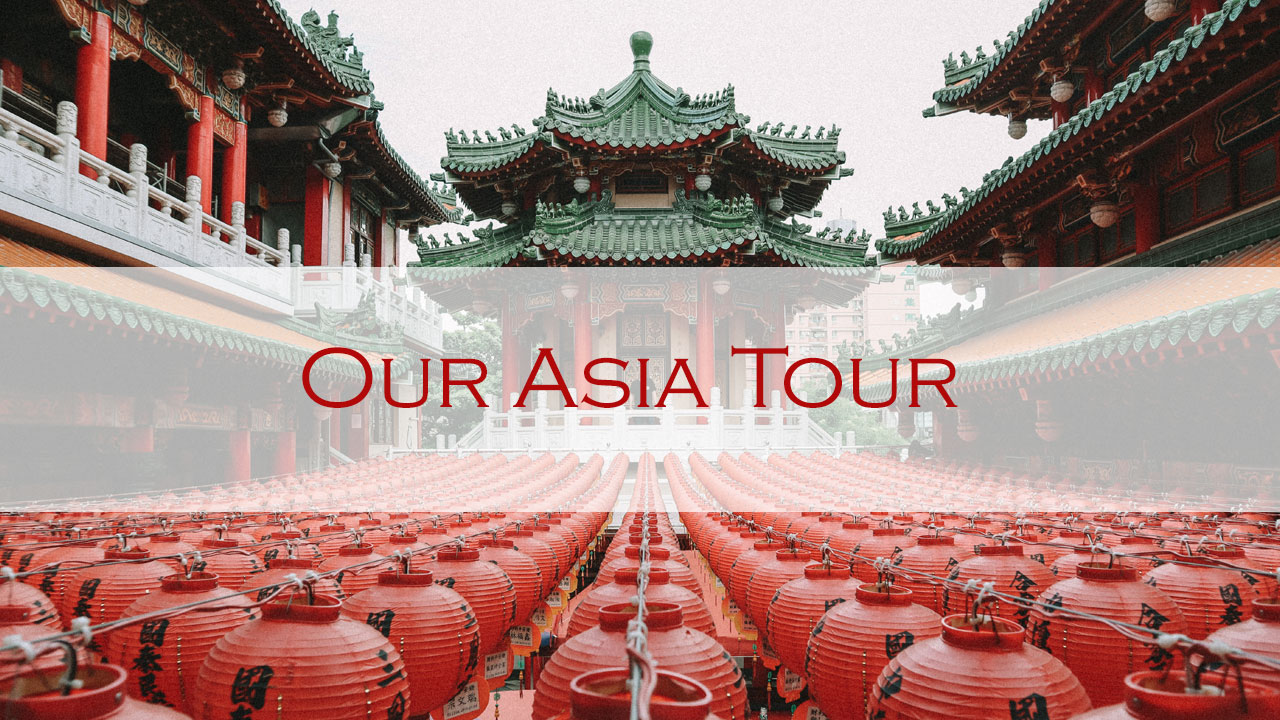 How to Make a Slideshow For Facebook Online
There are chances you can still use Facebook Slideshow tool on your desktop or mobile phone at least. This way you will be able to make a slideshow directly on your Facebook page, without installing any additional software. However, note that the tool has some limitations, and requires a stable Internet connection.
So, how to create a Facebook slideshow right on your Facebook page?
Step 1. Open your Facebook page. Click on your timeline just like you usually do when posting something. Then select Photo\Video option.
Step 2. Click Create Slideshow. If you don't see this option, double-check whether you are on your Facebook page, not the profile.
Step 3. Open the Settings tab. Choose the duration, aspect ratio and transition type (none or simple fade-in) for your future Facebook photo slideshow.
Step 4. Add your favourite tunes. You can pick from songs suggested by Facebook or upload your own tunes, if you have the licenced rights for them. If you don't, the best choice is to add royalty-free music.
Step 5. Drop in your photos. Click Upload Photo and pick some suitable images. Note that you can add up to 10 pictures only.
Step 6. Preview and create your slideshow. Click Play to check how the video will look after publishing. Satisfied? Click Create Slideshow. Add a title and description for your video. Then click Publish.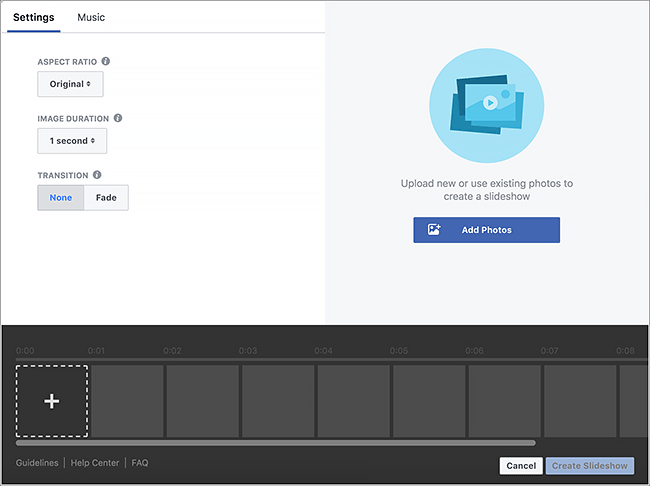 If you're a Facebook business user, you can also create a slideshow ad directly from your Facebook page. However, in this case, you won't be able to add videos like in Ads Manager.
Frequently Asked Questions
Let's draw a bottom line here. We've suggested two different ways for making a slideshow for Facebook with music. If you want to create a jaw-dropping video with 3D effects and receive hundreds of your friends' likes, then just start SmartSHOW 3D on your computer. If you want to quickly share up to 10 photos on your page, then use the Facebook tool to create and publish a super basic picture slideshow. No matter what choice you make, follow the guidelines above to make a stunning video. Interested in doing other creative things on Facebook? Check out the FixThePhoto website. You will find cool ideas for a Facebook cover photo and many helpful tips.
Need to make a slideshow for Facebook?
Get started with

SmartSHOW

3D!