Love Slideshow - Perfect Way to Show Your Love
Tips for making a heartfelt romantic slideshow
Do you have an important milestone of your relationship coming up? Stop wrecking your brain about what present to buy and surprise your beloved with a romantic photo slideshow. Imagine how great it would be to bring back to memory all those precious moments that you had with each other, the places you went, the songs you sang together. Keep on reading and find out how to make a love slideshow using our step-by-step instruction and ideas for your inspiration.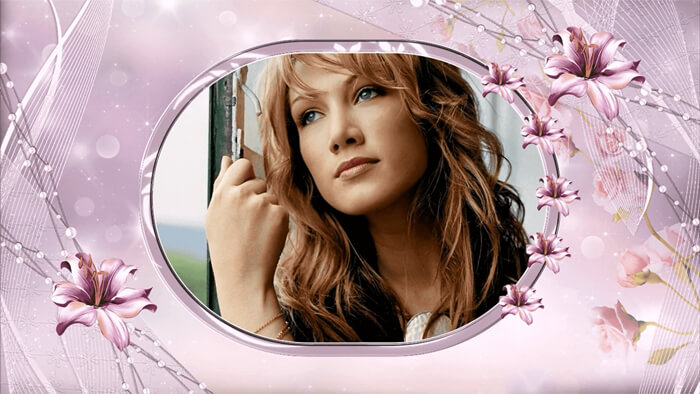 See how heart-touching this video is? Trust us, it's not as hard to make as it seems. With SmartSHOW 3D slideshow software and its animated effects, stylish transitions and many other possibilities you will be able to create your own masterpiece. Use a love slideshow template to frame your pictures, thoughts and love confession in a story of your couple.
Can't wait to start making your own romantic movie? Just get SmartSHOW 3D free trial and create a love story slideshow for your significant other to remember forever.
Now you can get rolling and make the best present ever for your true love!
Need some hints on how to make a love photo slideshow? Below, you'll find a guide to the slideshow software and some ideas on music and quotes to add to your video.
How to Create A Love Slideshow in 5 Minutes
Think that it takes a lot of time to create a slideshow? Just follow five easy steps below.
Step 1. Start SmartSHOW 3D
Open the love slideshow maker with music. Opt for the "Slideshow in 5 Minutes" if you are pressed for time. This option allows you to choose a romantic slideshow template for your occasion, e.g. love story, wedding, anniversary. Different slide themes from vintage to modern will help to design your slideshow to your liking.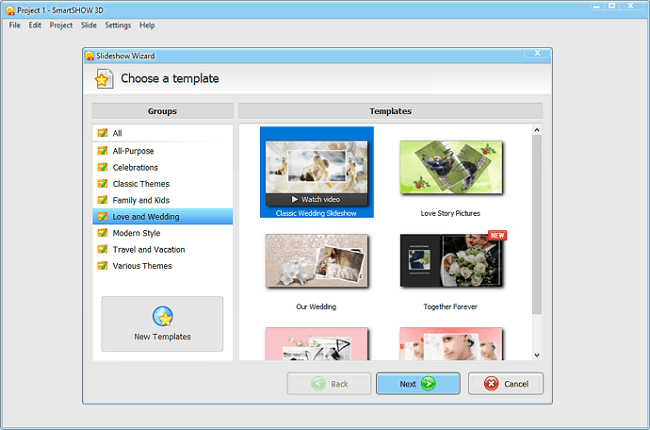 Step 2. Add Photos & Music
Add photos one by one or just drop the whole folder into the timeline at once. Think about using romantic songs to set the mood to your slideshow. Choose from the software's 200+ royalty free tracks or upload your favourite love song. It might be a good idea to insert a love message - you can record voice comments in the software.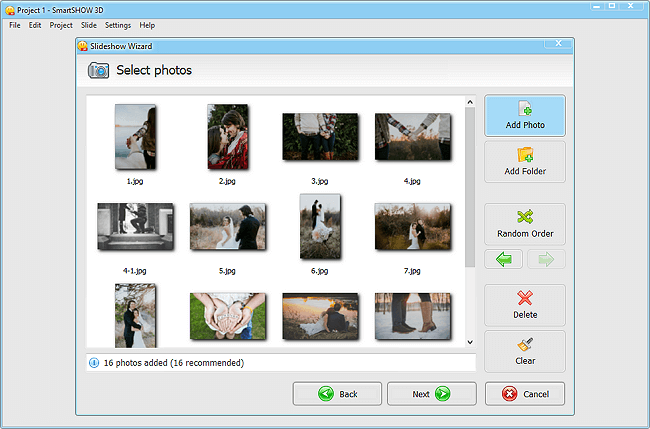 Step 3. Write Words of Love
Time to add some texts! Think about a slideshow title - maybe it will be Love Story of Mr & Mrs or 50 Reasons Why I Love You. Spice up your slides with opening lines and choose from 80+ text styles and cool animated effects. Experiment with different settings, like warping or glowing text or many others.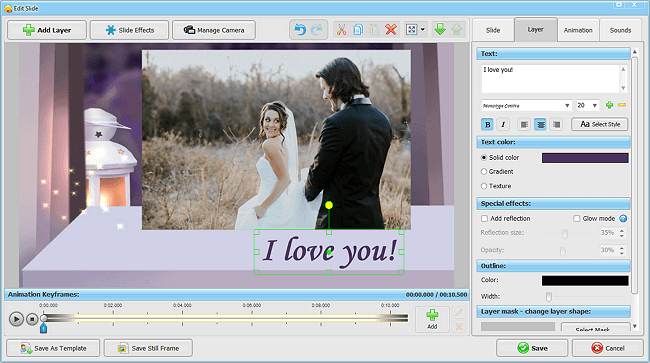 Step 4. Share Your Romantic Slideshow
Now that your masterpiece is ready it's time to save it! Celebrating your anniversary with a home-made dinner? Then save with an option Video for TV/DVD. Want to shout out about your feelings to the whole world? Choose Saving for Internet and share your video in social media with all your friends.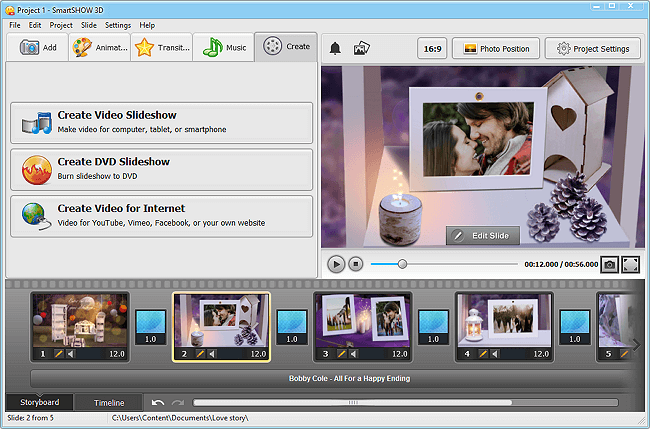 Romantic Slideshow Ideas for Your Inspiration
Pick a theme that unites you as a couple. Maybe you are fond of discovering new countries and places, or you just like to relax back and watch new episodes of your favourite TV series. In any way it will be great to reflect it in the video and remind each other about the details of your relationship.
Was there any specific music that accompanied some of the memorable events of your love story? Go ahead and add it to your video! If you are not a music fan or have problems finding the right tune - check out these love songs for slideshow.
Probably Powerpoint is the first thing that comes to mind when you think about creating a slideshow. But it's not a business presentation that you are making, but a romantic video. With SmartSHOW 3D software, you will create a unique and customized love slideshow using the software's collection of 200+ templates, built-in library of video backgrounds and various animation and transition effects.
Hard to find the words to express your love to your significant other? Don't worry, add your favourite poem about love or use some quotes that deliver your love message and reflect the meaning of your story. Check out these great examples of love quotes.
See how easy it is to show your love with this romantic slideshow maker ? Get started and try it yourself:
Not sure that you are creative enough? Or just running out of time? See the romantic slideshow templates below and make your choice!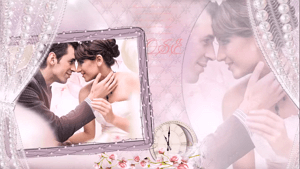 Romantic Slideshow Templates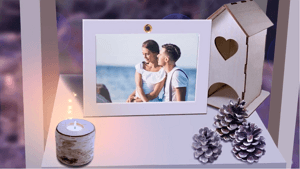 "Happy Together"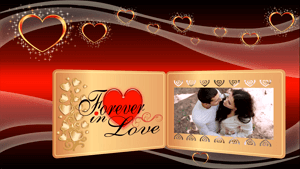 "Love Story" Slideshow Templates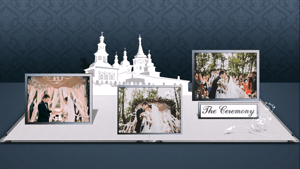 "3D Wedding Album"
No matter if you are just in the beginning of your love story or you have a long standing relationship - remind your beloved one about all the reasons why you are together by making a love slideshow.
Looking for a love slideshow maker?
Get started with

SmartSHOW

3D!