Most Joyous Christmas Slideshow Maker
Can you feel that holiday spirit in the air? The best time of the year is coming, so usher it in with a Merry Christmas slideshow! Find out how to create such a festive video with SmartSHOW 3D in just a few clicks. Lack inspiration? Then get some creative ideas from our holiday slideshow tips and the demo video.
Even if you are a newbie, SmartSHOW 3D is incredibly easy and quick to master. And if you think that you lack artistic skills to make a cool slideshow, that shouldn't be an issue. This
slideshow maker program
offers you a wonderful collection of Christmas slideshow templates (as well as templates for a plenty of other occasions). Have a look at the video below to see what you can create with SmartSHOW 3D!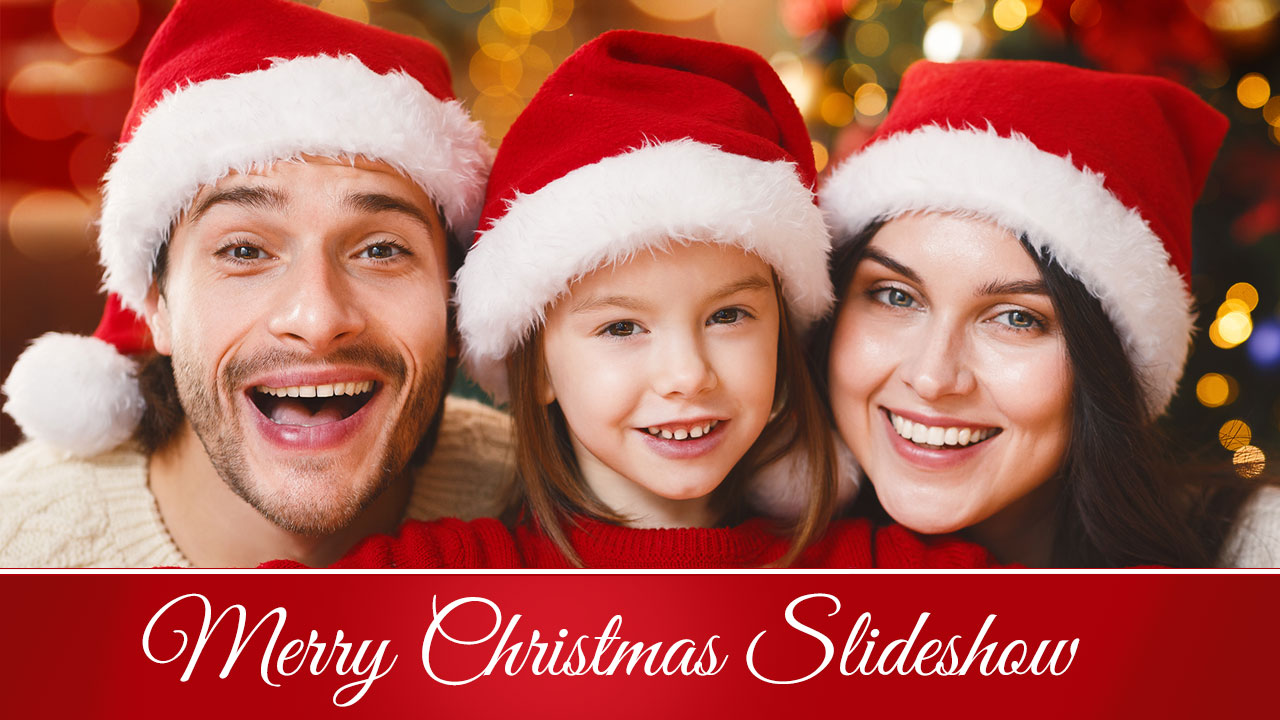 Didn't this slideshow just tickle your Christmas spirit? Do you want to create something just as magical and heartwarming? Then try SmartSHOW 3D to celebrate this magical season with a Merry Christmas slideshow!
Don't know how to create a Christmas slideshow? Then let's find out what kind of festive holiday video you can make and how to do it in no time.
Splendid Christmas Slideshow Ideas
Want to create a festive video both unique and true to the holiday spirit? Then have a look at these four great ideas for your Christmas picture slideshow.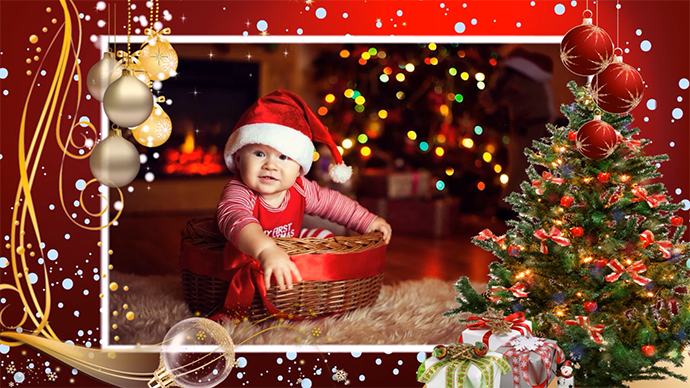 Digital Christmas Postcard
No more dull holiday cards! This year, make a gorgeous Merry Christmas slideshow for your family and friends. Type in your Merry Christmas greetings and record your voice comments. Post your video greeting card on your social media page to spread the joy!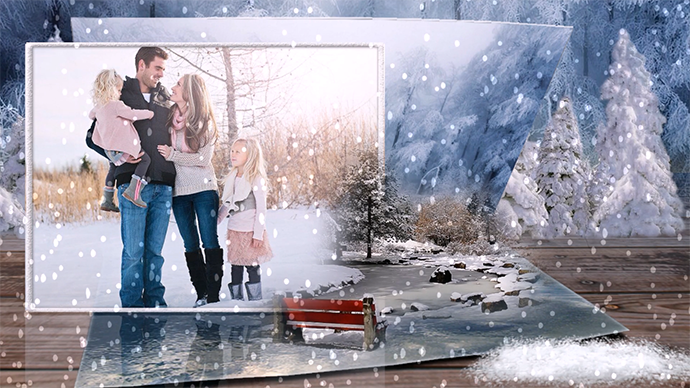 Musical Slideshow DVD
Celebrate the most important events of the year with a special Merry Christmas slideshow. Create a video gift for your friends and relatives using their pictures, lovely slideshow music and eye-catching 3D effects. Burn your slideshow video to DVD, wrap it in bright paper and give it to your loved ones.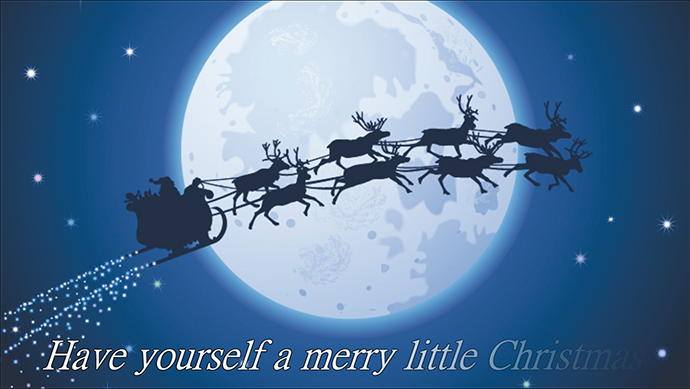 Karaoke Christmas Video
You can never go wrong with karaoke! Create a holiday carol video to have your guests singing the classic Christmas songs. Just pick a holiday tune and type its lyrics on the bottom of your slides. Then have a merry sing-along- this will surely bring your family closer!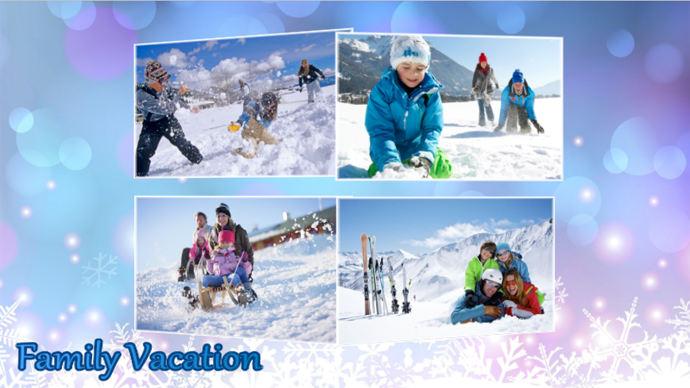 Family Chronicle Slideshow
Start a new tradition by making an animated photo album at the end of the year. Honor the brightest events of the passing year with a slideshow. Turn your most remarkable pictures and video clips into a captivating video, then add modern or vintage effects and you'll have a great way to remember the good days.
How to Create a Christmas Slideshow Video in No Time
If you already hear the bells jingling and see the Christmas lights flickering, then it's high time to create a slideshow of Christmas images. See how it's done:
Step 1. Install the software to your PC and run it. Pick the "New Project" option to create a slideshow from scratch. If you want to use a gorgeous ready-made template, then the "Slideshow in 5 Minutes" option is your best choice. It'll grant you access to a huge library of professionally designed templates for almost any occasion.
Step 2. Now it's time to fill your slideshow canvas. Pick your most cherished pictures that either chronicle you life during the year or showcase your latest festive photoshoot. Add them to the timeline. Shuffle your pictures or put them in a strict order. You can apply various filters to your photos, as well as cool masks. You can even use videos as slideshow backgrounds for more dynamics.
Step 3. Add a drop of magic to your Christmas scenes! Explore the software's immense library of beautiful effects - smooth and explosive transitions, lively and delicate slides animations, bright and subtle title cards. Use natural effects like falling snowflakes since the season calls for it. You can even create animation of your own using the built-in slide editor.
Step 4. Silent night? Yes! Silent Christmas slideshow? No way! Make your slideshow truly festive with background music. You can use one of the 200+ tracks from SmartSHOW 3D's library. Or, better yet, go with the Christmas classic like "Have Yourself a Merry Little Christmas" or "Let It Snow". Check out this list of the best Christmas songs to find the best fitting tune, be it modern or classic.
Step 5. Now your holiday slideshow is complete. Save it in a suitable format depending on your needs. Whether you want to show your video on a TV, burn it to a DVD to give as a gift, or post it on your Facebook page or YouTube channel - just know that SmartSHOW 3D can do it all.
Wasn't it fun and easy - just like opening an advent calendar? Then try SmartSHOW 3D for free to celebrate this special time of the year with a lovely slideshow.
Can't get enough of Christmas slides? Then have a look at these enchanting winter templates that will have you singing "We wish you a Merry Christmas" right away.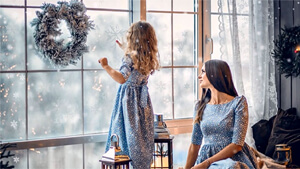 "Winter Magic" Slideshow Templates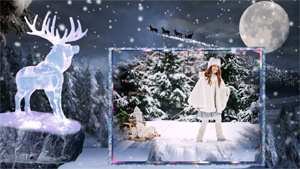 "Winter Tale" Slideshow Templates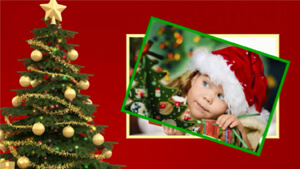 Christmas Slideshow Templates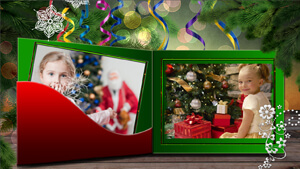 Merry Christmas Slideshow Templates
Frequently Asked Questions
So decorate your tree, plan a great Christmas party, and put on a deer sweater. Then gather your family and friends and honor this wonderful holiday with a lively Christmas slideshows with music. 'Tis the season to be jolly!
Looking for a Christmas photo slideshow maker?
Get started with

SmartSHOW

3D!