Good Songs for Slideshows of Memories: How to Pick
Have a look at the tips below and enjoy our selection of songs for memory videos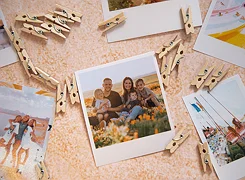 A memory slideshow is one of the best ways to go back in time and relive some precious moments of your life. Such slideshows are made for various occasions - it might be a video conveying family memories, an end-of-the-year video, or even a tribute video prepared for a celebration of life.
Each format requires a particular kind of music, so it's essential to use a soundtrack that evokes the right mood in your slideshow. Finding music for slideshows of memories might be a challenging and time-consuming task. But you don't have to go through it alone - we're here to help you. In this post, you'll find 5 useful tips to pick the suitable music for your projects and a playlist with some of the best songs for memories slideshow in our opinion.
For your convenience, we've grouped the tunes into several categories according to their tempo and genre. Now grab your headphones and discover some music tracks to take your slideshows to the next level!
Tips to Pick Suitable Songs for a Memory Slideshow
The amount of music available might feel overwhelming when you're trying to pick the perfect song for your slideshow. It should match the atmosphere, the concept, and your personal taste. But the search can go much smoother if you follow the tips that we'll share with you below.
Select the music genre wisely. Each genre evokes different emotions, so you need to be careful about it. Upbeat and energetic tracks are perfect for demonstrating happy moments, while calm and sentimental tunes create a peaceful and inspiring mood. So think of the feelings you want to express through your video and experiment with different genres that match your slideshow theme.
Mind the duration. When choosing a soundtrack, consider the length of your slideshow and select a soundtrack that matches it. The music should end smoothly without any sudden cuts, and it should not drag on too long. You can either pick a song with exactly the same duration or trim the audio track and keep the desired part.
Look up the lyrics. It's vital for memory videos to have a soundtrack with appropriate lyrics. You need to use a song that complements the story being told and resonates with the audience. Besides, the lyrics should not contain obscene language or distract from the memories shared in the slides.
Add a personal touch. By using a song that is meaningful to you and the viewers, you'll be able to add a personal touch and make the slideshow more moving and engaging. For instance, this could be a favorite song of the people from your slideshow, a tune that was playing during a special event, or music that reflects your shared memories and feelings.
Consider copyright laws. When searching for songs for your slideshow of memories, it's extremely important to follow copyright laws. You need to make sure you have the necessary permissions or licenses to use the selected music track. Otherwise, some platforms like Facebook and Instagram might block your content.
Already have a program for crafting your memories slideshows? If not, take a look at SmartSHOW 3D, a user-friendly slideshow maker. It comes with 200+ royalty-free music tracks and 700+ templates and animation effects. The program also lets you record audio comments, adjust the sound, tweak images with the built-in photo editor, and even create custom animation. Thanks to its intuitive interface, you can do all of that in a breeze.
Create Memory Slideshows for Different Occasions
Whether you want a slideshow for showcasing favorite family photos, recalling the best moments from your trips, or keeping the happy memories of your loved one alive, a memory video is the genre you need. These are some examples of slideshows you might want to create.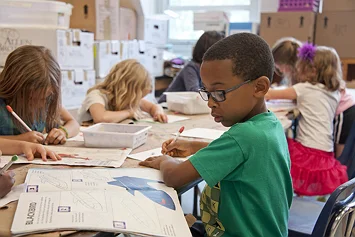 End-of-the-Year Slideshow
Want to prepare something special for your students' last day of school? Highlight the key moments with the help of a memory video. Make sure you accompany your memory slideshow with songs that your students like to listen to. Give it a cinematic feel with pan and zoom effects, transitions, and trendy filters.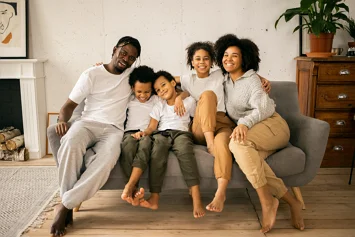 Family Memories Slideshow
If you need a video suitable for any family party or get-together, then you might want to make a family slideshow. Here, you can include photo collages with childhood, graduation, and even wedding pictures of all generations of your family. A flow of memories accompanied by a soothing tune will keep everyone engaged.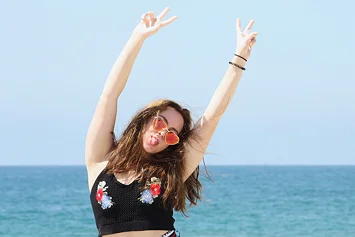 Slideshow with Vacation Memories
Are you an avid traveler? Then you can share your adventures by creating a captivating vacation slideshow. It lets you showcase your selfies near some interesting sights, picturesque landscape photos, and even GoPro footage. To make the slides dynamic, you can add upbeat music for memories slideshows.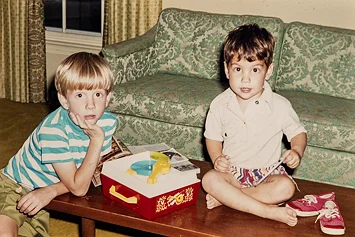 Slideshow of Childhood Memories
Imagine a nostalgic video with old photos and your favorite childhood song playing in the background. Isn't it cute? Then why not make one to bring smiles and tears to your viewers? Just scan some pictures from a photo album, upload home videos, add a song, and your slideshow of childhood memories is ready.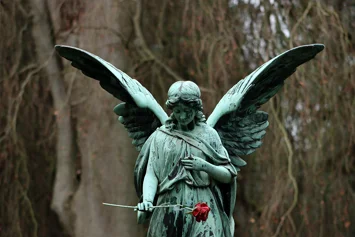 Memorial Slideshow
To honor the memory of your loved one, you can make a funeral slideshow. It might contain photos from different stages of the person's life and clips of friends and family sharing their memories and wishes. A calm melody could be the final touch that turns these memory videos and pictures into a heartfelt tribute slideshow.
Seeking some inspiration for creating your own video? Watch this memories slideshow to come up with new ideas for your project.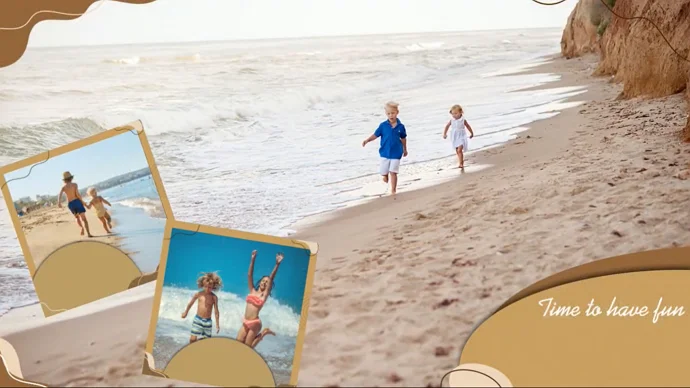 Doesn't this vacation video look amazing? It was made with the help of a powerful slideshow maker - SmartSHOW 3D. This software offers an extensive collection of 200+ pre-designed templates, a music library with 200+ royalty-free tunes, and 30+ export options for saving your slideshows of memories in the best quality. Sounds like something you'd like to try? Then hit the button below to download SmartSHOW 3D to your computer.
Download free

Now you can start the free trial and see the slideshow maker in action. Create stunning videos in just a couple of clicks and wow your friends with top-notch content.
Best Songs for a Memory Slideshow
The choice of music can greatly enhance the emotional impact of your slideshow. We'll show you a handpicked selection of songs that span different genres: upbeat, sentimental, rock, and country music. These memory songs for slideshows can help you evoke a spectrum of emotions, from joy and celebration to nostalgia and reflection. So, let's see which of the following music tracks you can add to your videos.
Upbeat Songs for Memories Slideshows
If you're going to create an end-of-the-year slideshow or videos about vacations and family memories, upbeat music will suit them perfectly. Its lively and energetic tempo creates a dynamic atmosphere and instantly transports viewers back to their unforgettable adventures or celebrations. These are some of the best upbeat songs for slideshows of memories:
Lorde "Supercut"
OneRepublic "Kids"
Maroon 5 "Memories"
Harry Styles "As It Was"
Panic! At The Disco "High Hopes"
Michael Jackson "Remember The Time"
Sentimental Songs about Memories
Sentimental music is best for any kind of memory slideshow, be that a tribute video or a nostalgic video about childhood memories. For your slideshow, you can choose one of these music tracks:
Coldplay "The Scientist"
Ed Sheeran "Photograph"
One Direction "Story of My Life"
Mariah Carey "Through The Rain"
Macklemore ft. Kesha "Good Old Days"
Taylor Swift ft. Ed Sheeran "Everything Has Changed"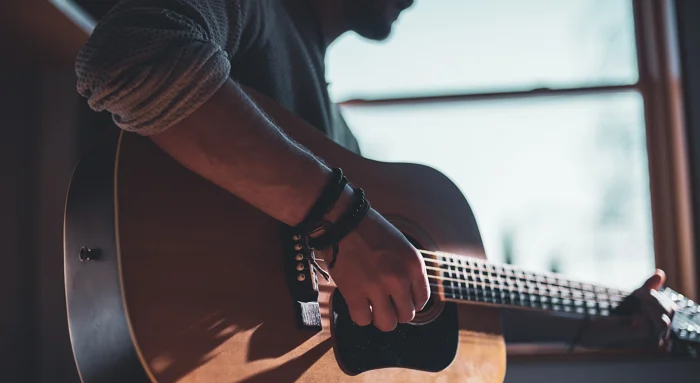 Rock Music Suitable for a Memory Video
Many rock songs are devoted to the good old days and can help you create a nostalgic mood in a video. But there are also lots of energetic hits suitable for sharing happy moments of the year or showing some key moments of your personal growth. Here are some examples of this genre:
The Beatles "In My Life"
The Calling "Our Lives"
Nickelback "Photograph"
Green Day "Good Riddance"
Bryan Adams "Summer Of '69"
Bruce Springsteen "Glory Days"
Country Songs for Slideshows of Memories
There are plenty of country songs for a video montage about memories. Country artists often sing about family values and the precious moments of their lives. Such music can serve as a great soundtrack to a slideshow about reflecting on the past or a family video about the meaningful moments you've shared together. Let's take a look at some popular country songs:
Jamey Johnson "In Color"
Keith Urban "Making Memories of Us"
Dierks Bentley "Every Mile a Memory"
Luke Combs "Memories Are Made Of"
Miranda Lambert "The House That Built Me"
John Denver "Take Me Home, Country Roads"
Best Songs for Memory Videos: Summary
A memories slideshow is more than just a collection of photographs. It's a journey through cherished moments that have shaped your life. But only music can be the thread that binds them together. So, what is a good song for a memories slideshow?
The truth is, there's no ultimate tune for a memory video. But the tips we've shared in this post will help you figure out the music track that will work best for your own slideshow. We also showed you some popular songs that are suitable for a memory video. Now, pick one of the tunes and create a slideshow to keep your warm memories alive!
Looking for good songs for your slideshows of memories?
Use

SmartSHOW 3D

to have tons of tunes at hand!