How to Create a Video from Still Images
Make a Jaw-Dropping Movie From Still Photos
Have lots of photos from your vacation, family dinner or party? Don't let all those memories remain forgotten on your hard drives! Create a stunning slideshow from your pics and share it with your friends. Not sure how to make a movie from still images?
You don't have to be a tech savvy for that or spend the whole weekend away in order to create one. All you need is your photos, a few minutes of your time and some inspiration!
Well, let's start with some inspiration! Here is our movie made from still images. It will help you get the overall idea. Be sure to point out some cool tricks you can use in your video: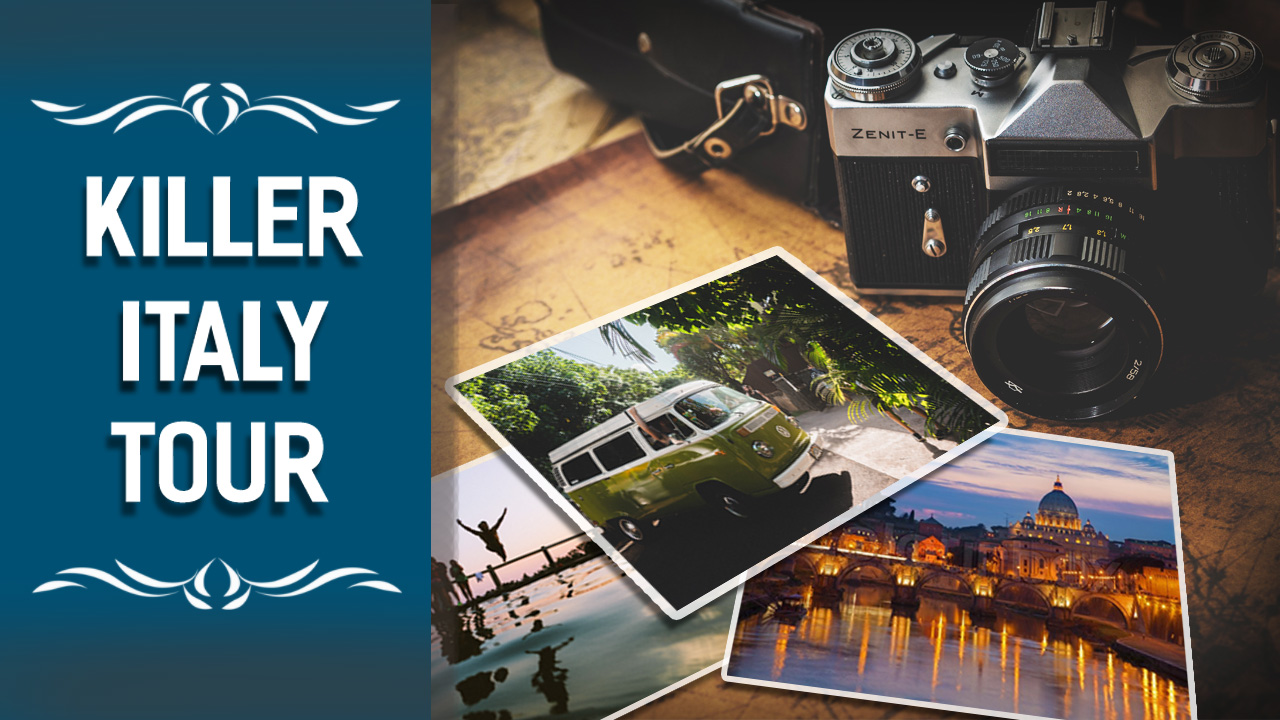 Looks awesome? Imagine that you can already do something like this. Still think it's not possible? Read on and we will show you it is more than possible!
What Do You Need to Create an Awesome Movie from Still Images?
First, look through these useful tips we've gathered for you. They will be of great help when you start creating a movie from still images. Here they are:
Try to keep everything simple. Stick to a simple design. No one wants to get a headache after watching your movie, so choose a certain color scheme and avoid clutter on your slides.


Best of the best. Don't just drop in all your photos from the past years. Take an extra minute and pick only the best pictures. 50-100 images will be more than enough.


Enjoy the view. When you have only portraits or scenes in your video, it's tends to become monotonous. The same-type content can make anyone yawn. Mix portraits with landscapes or interior shots to make the video more interesting.


Caption this. When adding text, like names or places, choose the font carefully. It should be clearly visible and readable even for people with bad eyesight. Also, don't add too much text, or it will distract the viewer from pictures.


Insert videos. Stills can be charming but easily turn boring. Break the stillness of pictures with clips. They should not be too long or they will drag the viewer away from the main topic.


Point of view. Make the narration more deep and entertaining with voicing. Tell some stories about what's happening on slides.


Every creator needs a tool. Want to make an awesome still image video? Then you will definitely need a powerful program. For example, SmartSHOW 3D. It's an easy-to-use automatic slideshow maker that will help you create your video in a few clicks!
Why do we suggest using SmartSHOW3D?
:
✔ it runs on any Windows version - Windows 11, 10, 8, 7
✔ it can boast of 570+ templates & effects, animations and clips
✔ it has a simple interface, so you don't have to guess where the exact feature is
✔ it offers a free trial version that you can download and check all those features yourself
Ready to check out SmartSHOW 3D? Download the free trial version using the button below:
Download free

Put your talents to the test with the possibilities of this software. You might have a great movie maker gift – ready to discover it? Then let's see how you can make a video in SmartSHOW 3D!
How to Create a Video From Still Images in 5 Steps
Here are the steps:
Step 1 – Add Your Photos
When you start the software, you can choose whether you want to make a slideshow from scratch, or use a pre-made template. Once decided, add your still photos. You can pick them one by one or drop in the whole folder.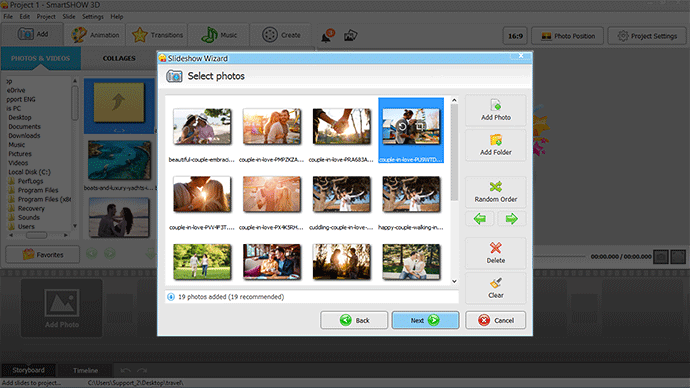 Step 2 – Create Animated Collages
Have a few photos that are a bit similar? Arrange them into collages! You can use a template suggested by SmartSHOW 3D or place multiple still images to your liking. Since the program can work with videos, you can experiment and use short clips as backgrounds for the slides.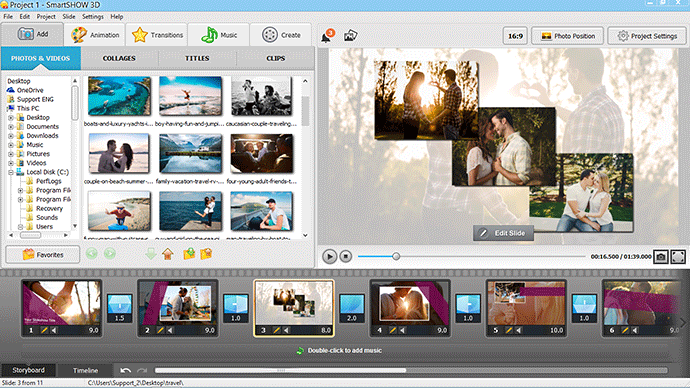 Step 3 – Insert Cool-Looking Titles
Want your video to start and end with style? Add gorgeous title slides! Apart from standard phrases, you can type in the best quotes to start a laugh or raise a philosophical question.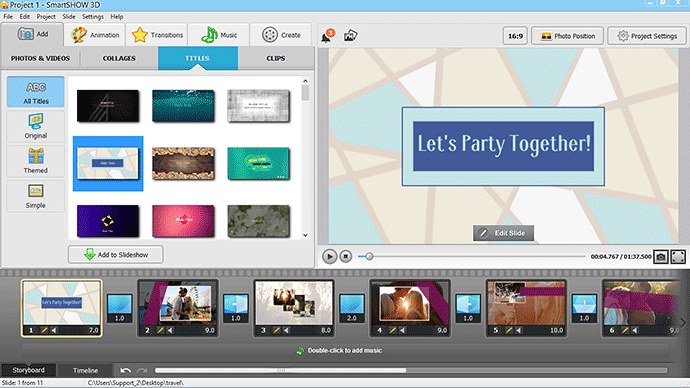 Step 4 – Add Catchy Music
Add the music that corresponds to the mood of your movie. If your video is shorter than the song, you can sync it with music automatically just by clicking the Synchronize button.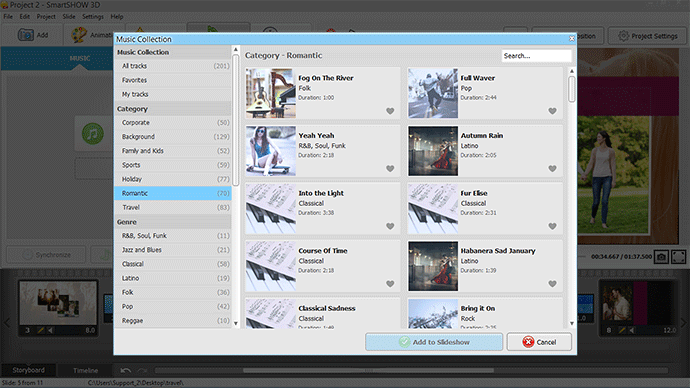 Step 5 – Create Your Slideshow From Still Images
When everything is in place, click Create and pick the desired format. Select the AVI format if you plan to watch your movie on the computer. Pick HD if you want to watch the movie on a TV set. Burn your video to DVD discs and hand them out as presents.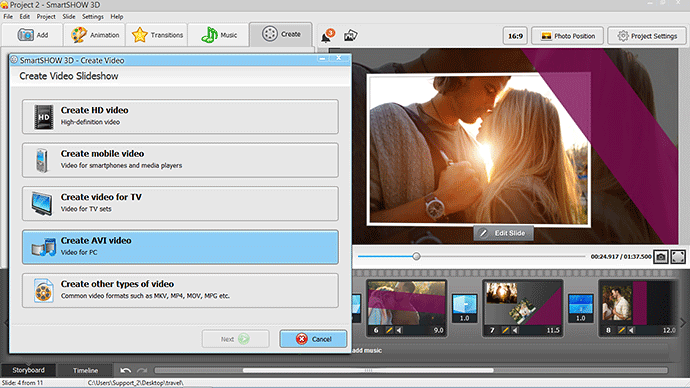 See? You are just 5 steps away from making an awesome movie! This has never been any easier: just start the software, drop in your photos, make a few clicks and your stunning slideshow is ready.
Now you know how to make video from still images. Using our tips and following the steps above, you will create a perfectly awesome slideshow in no time! Go and win your viewers' hearts!
Want to make a movie from still images?
Start now with

SmartSHOW

3D!