Smilebox Review and Alternatives in 2023
Learn more about Smilebox and its most popular competitors - a candid guide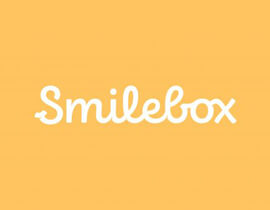 Its name speaks for itself, as Smilebox tackles the things that will bring a smile to your face - your family memories. Created in 2005, this outlet sees its main mission in providing its users with a way to tell their life stories. Be it a minor event or a life changing occasion, you are sure to find your own visual way to tell it. This software boasts a variety of templates for visual presentations - from invitations to flyers and greeting cards.
If you want to find out more about Smilebox, we have prepared a candid review for you. To add a bit more zest to it, we've compiled a small list of applications for platforms like PC, Mac, and mobile phones that might serve as the best equivalent to Smilebox.
Smilebox Review - Flawless or Flawed?
If you're looking for a way to tell your story, then Smilebox is happy to provide you with a variety of ways to do that. Ranging from collages to slideshows, the software's tools are easy to use and fit for creating a visually beautiful narrative. Sounds appealing, doesn't it? Let's dive in deeper.
What is Smilebox? - Smilebox is online software that allows you to turn your pictures into animated videos and cards, collages or invitations.
How to use Smilebox? - Create an account to get access to Smilebox features. Then, choose the most suitable type of presentation and browse through the available templates. Add your pictures and an accompanying tune. Then save and share your creation.
Is Smilebox free? - To an extent. If you use the free version of the software, you'll only have access to very limited offerings. Namely, you'll only be able to use the most basic templates. And once your creation is finished, there's virtually nothing you can do with it, beside sharing an ads-plagued version via email.
Is Smilebox safe? - Not quite. Since you are using an online service and uploading your pictures to the Internet, you can hardly be sure that your pictures are safe from a nasty security breach.
Want more opinion on the software? Then make sure to read more Smilebox reviews. You'll find lots of user reviews on
Trustpilot
as well as
Сomplaints Board
- these touch upon a delicate issue of Smilebox complaints.
Let's now have a look at one of the company's products - the Smilebox slideshow maker. Capable of taking your pictures and turning them into a dynamic video, this feature has become the user's favourite. The Smilebox slideshow maker grants you access to an array of beautiful and fun templates for almost any theme or occasion. All you have to do is to add your favourite photos, pick a tune, then enjoy your wonderful creation.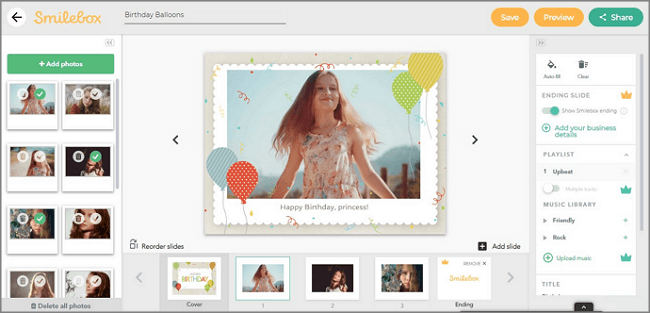 Incredibly easy to use
Wide range of templates themes
Fairly affordable fees
Limited offerings in the free version
Poor editing and DIY possibilities
Possible privacy breach hazard
Stable Internet connection required
So if you are ready to pay a $5 or a $11,67 monthly subscription (depending on the version you choose) to get access to a plethora of wonderful templates, then look no further than Smilebox software. But if you search for more artistic freedom, you won't find it here. This software is sure fun and easy to use, but you might want to look for apps better than Smilebox if you need full freedom of slideshow customization.
SmartSHOW 3D - Versatile Smilebox Alternative for PC
Granted, Smilebox is jam-packed with colorful templates, but what if you want full artistic control of your slideshow? Then direct your attention to SmartSHOW 3D - a powerful slideshow program - that will give Smilebox a run for its money.
Boasting an immense library of 600+ effects and templates, SmartSHOW 3D is still easy to use and quick to master. You want to make a pro-level slideshow in just five minutes? Then use one of the professionally designed templates. Or is artistic freedom what you came for? Then create a slideshow from scratch, using the built-in slide animation module. Apply eye-catching transitions, showstopping natural effects, add a tune of your choice, and you'll have a wonderful slideshow to tell your story.
Free trial version
Intuitive interface
"Slideshow in 5 Minutes" option
A library of 400+ stunning effects
Possibility to create your own slides animation
Various sharing options
May lag processing large projects
Some effects are outdated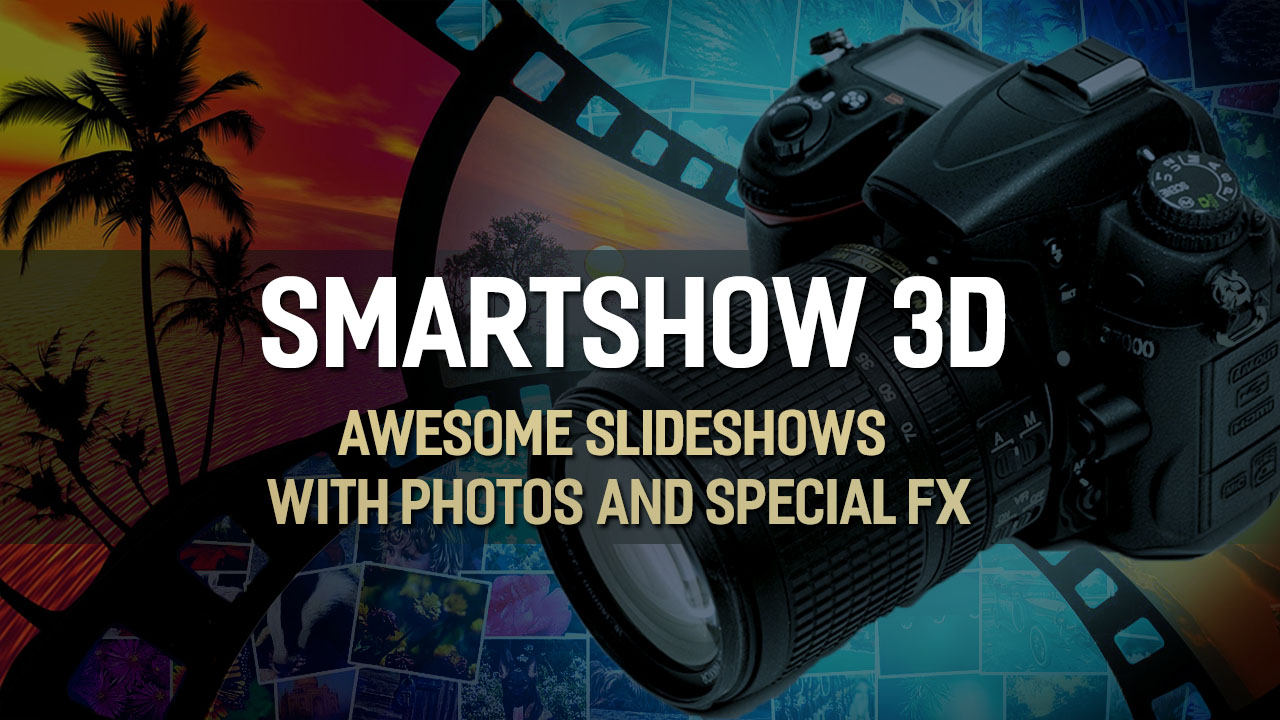 The prices for the current 12.5 version range from $57 for the Standard version to $85 for the Deluxe version - either of them come with a lifetime license.
As a contrast to some online services, SmartSHOW 3D is devoid of any privacy breach hazards. In fact, you don't need any Internet connection to work with the software. Although similar to Smilebox in most of the features and tools, SmartSHOW 3D grants you so much more artistic freedom! So if you are looking for a powerful and efficient slideshow maker, this program is just the thing for you.
Download free

iMovie - Convenient Alternative for Mac
Are you a Mac user with a thing for creating slideshows? Then iMovie is your logical go-to choice. Although mostly considered a great program for clip editing, iMovie can be just as effectively used as a slideshow maker. This software boasts a clean and elegant interface, is convenient to use, and even allows you to work across different Apple devices.
The algorithm of creating a slideshow with iMovie is similar to all slideshow makers like Smilebox. It follows a familiar formula of "pick your theme - add your pictures - apply effects and transitions - pick music - save and share your creation". But what comes as a surprise is the astonishingly small number of effects you can use. After all, making a slideshow is not iMovie's primary function.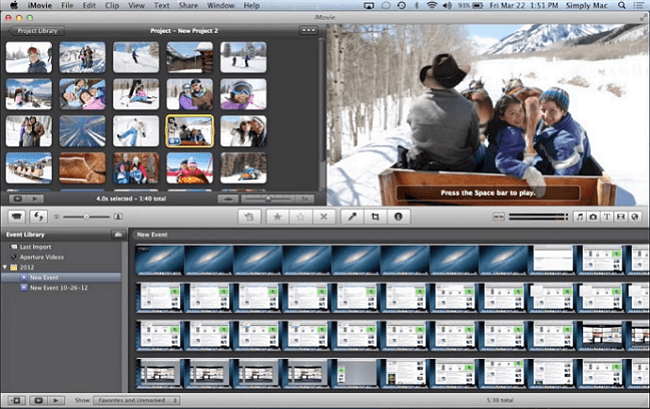 Free to use
Works fast on modern Macs
Intuitive interface
Lacks tutorials
Limited effects and animation
Only for Mac
So if you are looking for a way to quickly create a decent looking slideshow, then iMovie will do the trick. But if you need something more sophisticated, this app might not be for you.
Mobile Apps Like Smilebox
Don't fall under the impression that you need desktop software to create a slideshow. You might as well make one on your phone! Enter Animoto - a super user-friendly mobile app for making videos with pictures! Suitable both for personal and business use, Animoto provides all the necessary features found in a slideshow maker.
Animoto for iOS has a free trial version that is, however, somewhat feature poor. Nonetheless, the process of creating your slideshow is fairly simple and the result is quite impressive.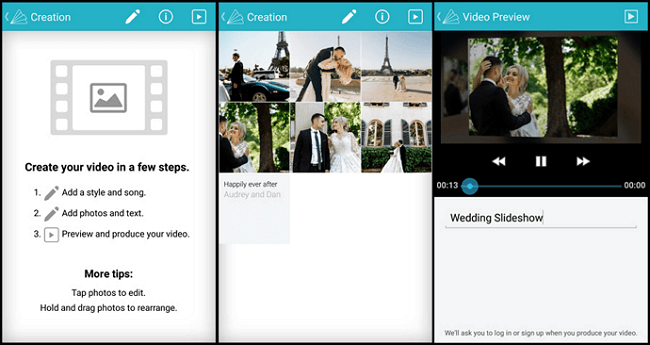 Exceptionally easy to use
Free trial version
Available for both Android and iOS
Limited library of effects
The current 9.10 version is free with in-app purchase of more advanced versions, that start at $4,99 a month and $29,99 a year.
If you decide to buy the app, you'll get access to its many features that are being added on a regular basis. So if you need an app that allows you to create beautiful slideshows right on the go, give Animoto a try.
5. Conclusion
So you see, Smilebox is by no means the only way to tell your story through a video presentation. We have only taken the tiniest peek at the plethora of programs like Smilebox, both for PC, Mac, and mobile devices. There are just so many more similar software that are too numerous to mention - AlternativeTo will prove this.
Whether you are looking for software to do all the creative stuff for you or you need an app to truly showcase your artistic vision, you'll always find something to your liking. What most of the alternatives to Smilebox have in common is that they feature a user-friendly interface and are easy to master. Some apps come free, some have substantial subscription fees; some software limit creativity by lack of features, and some are packed with eye-catching effects. At the end of the day, the choice of the slideshow maker depends on your creative aspirations and the size of your wallet.
Looking for a Smilebox replacement?
Check Out

SmartSHOW

3D!