How to Make a Slideshow with Special Effects
Useful tips to create a video with all kinds of animation effects
Want to make a wedding photo movie with beautiful effects? Or maybe you need a promotional clip for your website? In this guide, you'll learn how to create a video slideshow with special effects including cool animations, smooth transitions, dynamic text captions and catchy music. Watch the video below and turn your still images into animated slideshows if compared to lifeless PowerPoint-like presentations.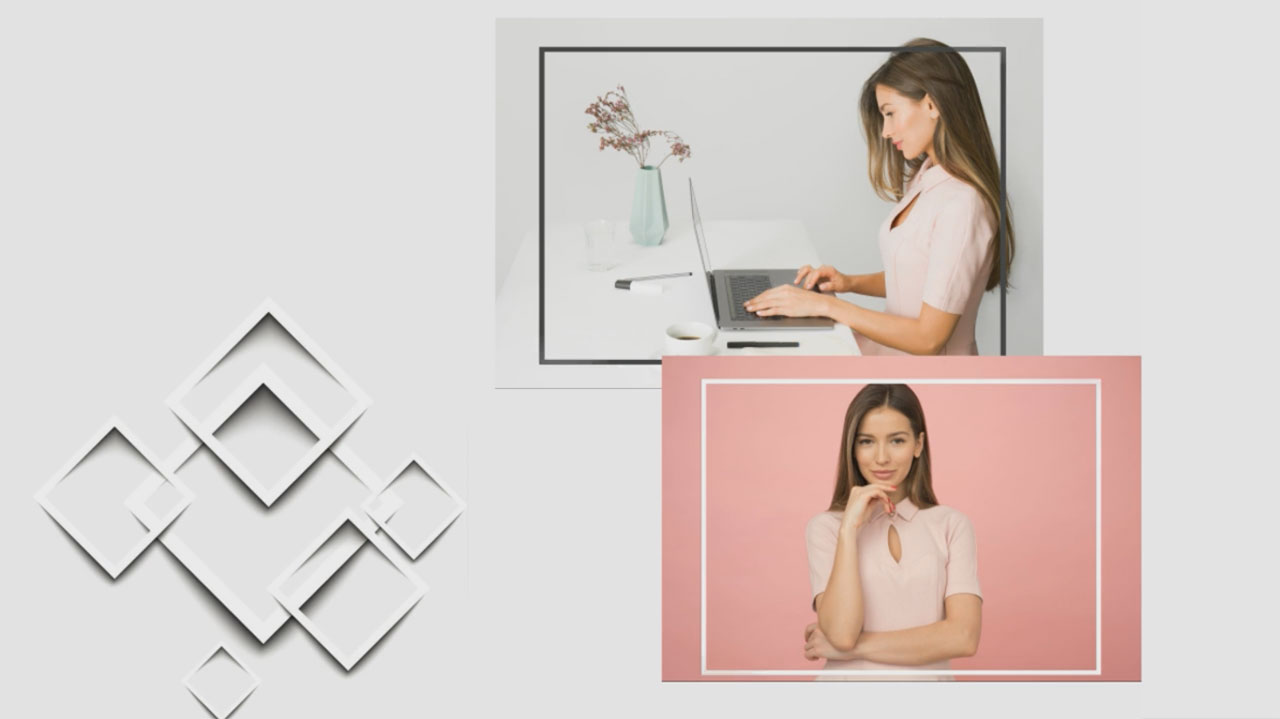 Liked this video? Jazz up your photos and add a whole new dimension to them with the help of SmartSHOW 3D. This slideshow maker with special effects lets you create dazzling slideshows just in a few clicks. Click the button below and download a free trial! Want to discover a new amazing way of storytelling? Read this guide and follow these four tips to create a slideshow with special effects.
Download free

Tip #1️. Start with Built-In Animations
Even if you are not a tech-savvy, you will surely get the hang of the built-in animations and collages. Click on the Animation tab and you will find dozens of 3D, motion, nature and complex effects. Just drag the effect you like (for example, rotation, zoom in, 3D-flip, etc.) to the chosen image or video clip and enjoy the result. Pre-designed collages are irreplaceable when you do not have time to put everything together and look for a perfect frame to provide you with a ready-made solution.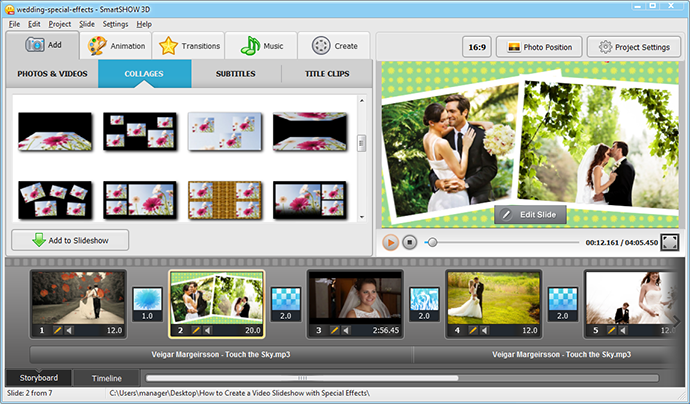 Tip #2. Get Acquainted with Video Effects
The next advice on how to create a video slideshow with special effects is to mix photos and video clips. This creative fusion is one of the best features of modern slideshow software, so why not make the most of it? The Cut Video tool will come in handy if you decide to change the video duration. After this basic editing you can adjust 3D animation to rotate, flip, zoom in or out the chosen clips. The good news is, there are no special effects that are perfect for photos but cannot be applied to videos with the same ease. You can realize all your creative ideas whether you are working on a stunning photo presentation or a grasping video slideshow.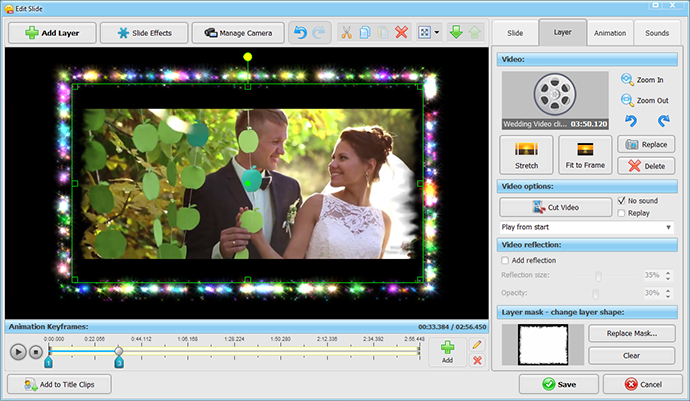 Tip #3. Experiment with Color Filters
Those who wonder how to create a video slideshow with special effects should not get past color effects as they uplift the palette of your images. The easiest way is to choose from a wide collection of animations featuring desaturation or fade-in-color effects. More advanced photo editing tools are available through the Edit Slide button. On the Layer tab, click on Photo Filters to fiddle with the brightness, contrast, saturation settings; apply grayscale or old film effect; try breaking your pictures into bright pixels or mosaic elements.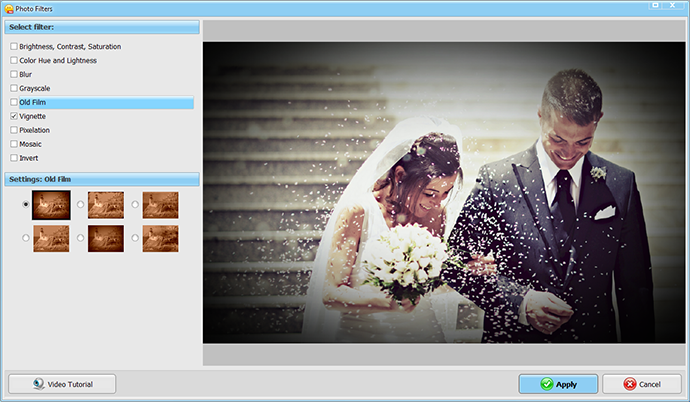 Tip #4. Play with Nature & Glow Effects
Once you have clicked on the Edit Slide button, you can move to the Slide Effects tab and apply any effect you like from the nature or glow section. Add multi-colored flickers, sparkles and fireworks to jazz up your design and make it more dynamic. You can also customize your slides or video clips with the help of snow, leaves, clouds or bubbles effects. Although they are easy to apply, these effects do a great job of turning still images into a full-fledged movie.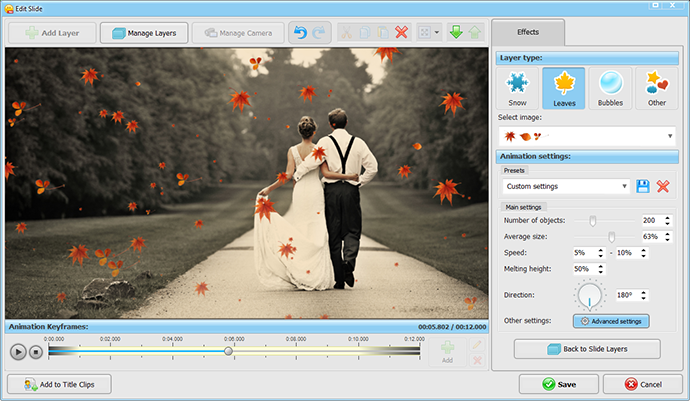 When you have learnt how to create a video slideshow with special effects, cool music and meaningful text captions, the next step will be to make a themed project – an animated travel slideshow or a funny family video. The great range of built-in effects and transitions will fit every occasion and help you in creating your ultimate slideshow masterpiece. Realize your creative ideas with dozens of 3D effects and animated collages!
Need a video slideshow creator with special effects?
Get started with

SmartSHOW

3D!