Summer Slideshow to Celebrate the Best Season
Have fun in the sun, then make a dynamic video to remember it by
Is there a better season than summer? The sun is shining, the breeze is blowing and the sea is calling. The whole world seems to whisper, "Relax, have some fun and take tons of pictures!" And you do. But what do you do with your joy-filled photos next? How about turning them into a summer slideshow? What's a summer slideshow you ask? Well, here's an example: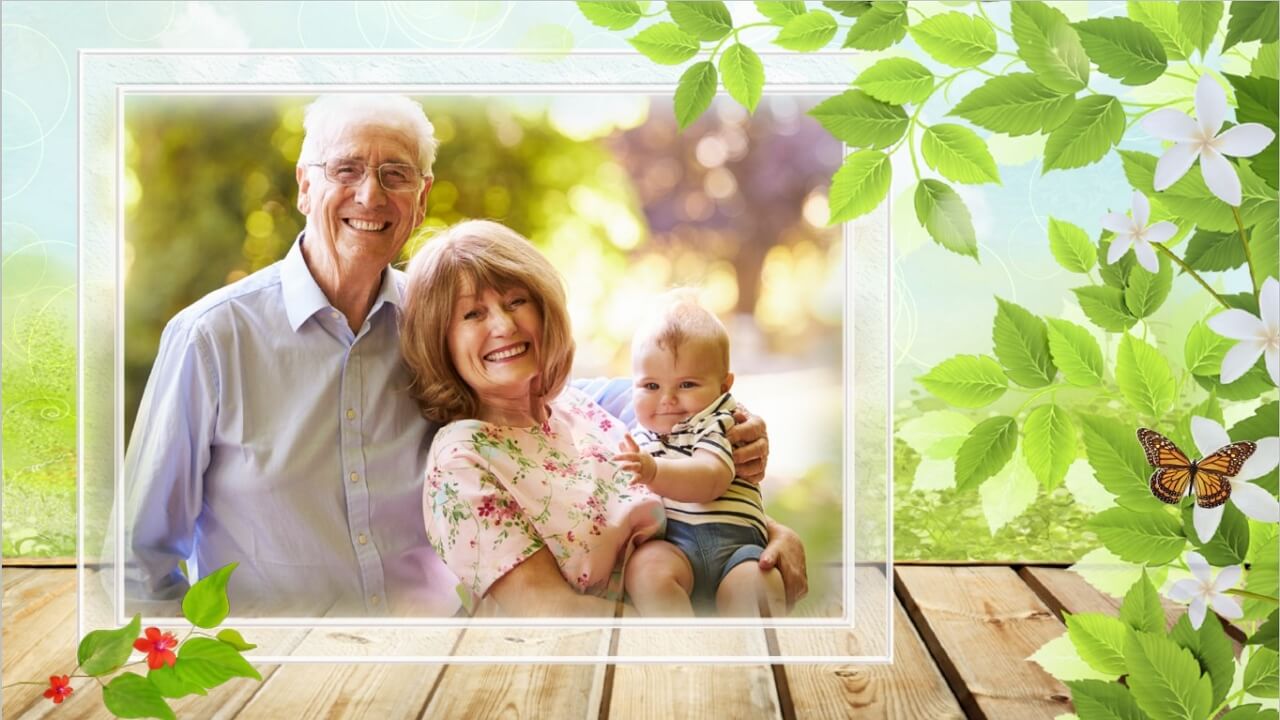 This summer photo slideshow was created with SmartSHOW 3D, a program perfect for making animated videos for any occasion. It comes with hundreds of templates, effects, animations, transitions, photo filters, title cards, and whatnot. What's more, SmartSHOW 3D allows for custom animation creation, which means that you are free to fulfill your own vision. Want to preserve your memories of summer in style? Then download SmartSHOW 3D today by clicking this button.
Download free

Already know what summer pictures you want to feature in your juicy video? Then get them ready and find out how to put them to good use.
How to Make a Sunshine-Filled Summer Slideshow
The best thing about SmartSHOW 3D is that it doesn't matter if you are making a summer vacation slideshow or just a video compilation of your random but sweet summer shots. The program has enough templates, effects, and other decorations to satisfy your every artistic need.
Step 1. Run the software and browse through available templates. You can also start a project from scratch. This way you'll have complete control over the whole creative process.
Step 2. Now fill your project with your summer-flavored pictures. Once again, you are free to go with whatever images you want. Photos from a seaside vacation, shots from busy summer streets - anything goes. It's a good idea to add videos as well - they will convey so much of the crazy summer vibes.
Step 3. Doesn't matter if you are making a slideshow based on a template or a project of your own. With a simple drag-and-drop, you can add awesome animation and transition effects to any slide. Go with nature effects to add birds, ladybugs, or flower petals to your images.
Step 4. Accompany your summer slideshow with some awesome modern jam. SmartSHOW 3D allows you to add your own songs in a single click. If you don't want to go with some obvious or overused music, then browse through 200+ tracks offered by the program. They are all free to use.
Step 5. Now it all comes to exporting your summer video. You have over 30 options. Go with a video for TV, smartphones, tablets, social media, or YouTube. Just a click and your video is converted - no need to worry about the right settings.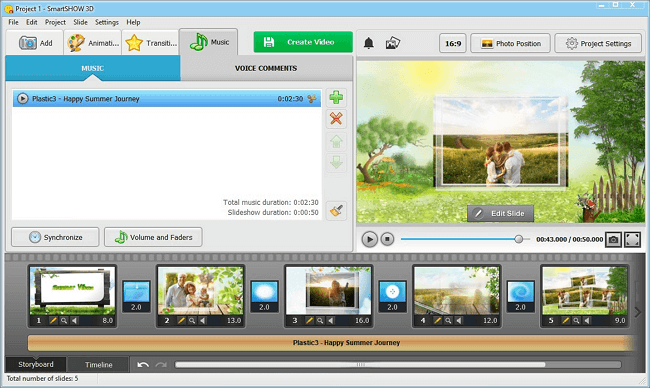 It might be sad to be saying goodbye to summer but not when you have a summer-themed video as a memento. Now you know what you need to create it - your brightest pics, a summer slideshow template and some fresh-sounding jam. So go ahead and create a summer video with SmartSHOW 3D to watch over and over waiting for the hot days to return.
Want to make a summer slideshow?
Get started with

SmartSHOW

3D!