Slideshow Intro Design: 5 Do's and Don'ts
Make a mind-blowing intro for your slideshow
Decided to create a stunning slideshow for your friends? Want to hook them right from the start? You start working: look for great photo slideshow software, gather beautiful photos, create various animations, add nice music and effects. What about the opening slide? Since this is one of the most important parts, we gathered five tips that will help you. Keep reading and learn to make a killer slideshow intro!
First of all, find the software that will suit your needs. We decided to download SmartSHOW 3D free trial for creating the examples below. This powerful program lets you add slides with multiple layers, apply eye popping effects and create custom animations – everything you need for a cool opening slide.
Now, here are 5 tips on how to make a kick-ass intro:
Keep it simple
Remember that "less is more"
Don't be afraid of contrasts
Make your text pop
Spice it up with animations
Tip #1: Keep it simple
Don't put a lot of text on the opening slide. The viewers won't be able to properly read and understand it anyway. It's better to convey the meaning in a small sentence or a few words. Use a remarkable quote or a rhetorical question: this will help the audience to get into the right mindset for your slideshow.

Tip #2: "Less is more"
The other key thing is positioning the elements correctly. Here, it'd be useful to know about using white (or negative) space. It's an empty area of any color or, simply speaking, the background. The white space helps focus on the key parts of the design. To make the main elements stand out, give them a "breathing room": avoid the clutter and try placing the objects wisely, so each one would speak for itself.

Tip #3: Don't be afraid of contrasts
There is a wide range of contrasts that you can use, for example:
✎ Different Fonts:
Every font has its own personality. Mixing these personalities will spice up your slideshow intro. Try using a bold, scripted typeface for the main title and a simple plain one for the subtitle. This difference will catch the viewer's eye for sure and help to see the key idea.
What fonts to use? For instance:
Elegant and delicate
(Glamor, Euphoria, Great Vibes, etc.)

Funny and goofy
(Sniglet, Cody Star, Londrina Sketch)

Reserved and simple
(Noodle Titling, Langdon, Helvetica)

Informal and chilled-out
(Knewave, Brushstroke, Pacifico)
✎ Color combinations:
Sometimes colors can tell more than words: you feel the mood from the first sight. Here's when your knowledge about the color theory comes in handy. Try using different color schemes while creating your intro. Add red and green colors to create a high contrast or black and white for professional looks.

✎ Mix of pictures and text:
Another great idea is to combine pictures with text. You can use the images from your slideshow to give the viewers a hint on the theme. Want to impress them even more? Then create a photo collage with an intricate shape. Here, we made a rectangular collage that complements the composition.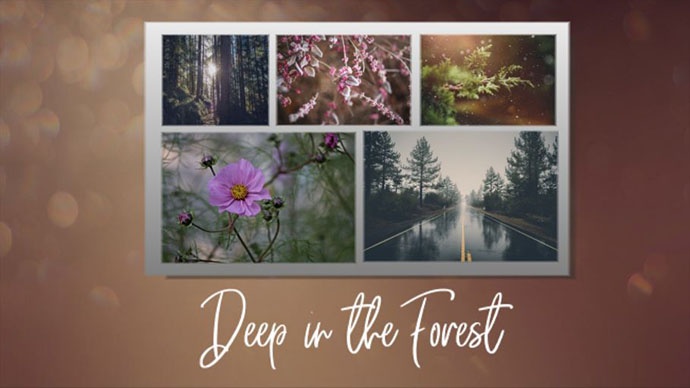 Tip #4: Make your text pop
It's also important to present the text correctly, and this isn't related only to the choice of fonts. Make it stand out. For example, add a dropped capital. Pick a handwritten font and a bright color for this letter in contrast with the rest of the text – that will catch the viewer's eye for sure!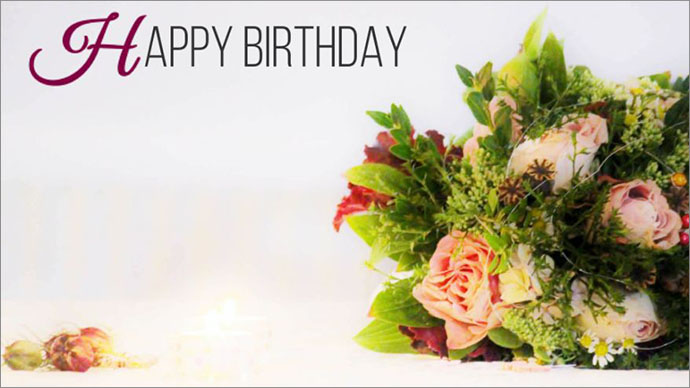 Tip #5: Spice it up with animations
A static slideshow intro is great but a bit old-fashioned. Don't be afraid of learning new things. Use an animated text or create your own animations! Add a colored oval shape and make it rotate together with the text.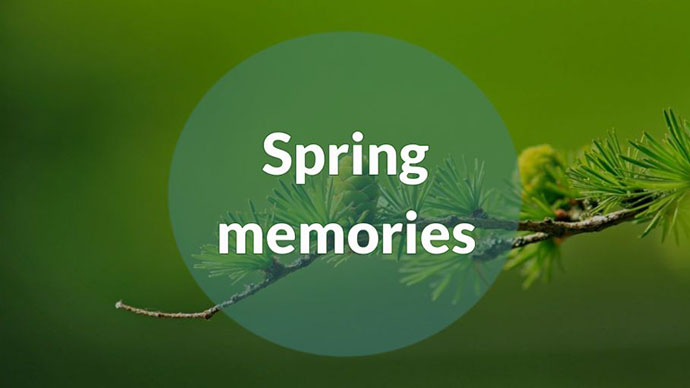 We hope this guide will help you make a stunning intro. However, don't forget about the ending slide – it's just as important. Use our tips to create something new or go with the ever young classics and make rolling credits.
Now don't hesitate any longer and start experimenting! Find your own formula of a mind-blowing intro!
Need to create a professional photo slideshow?
Get started with

SmartSHOW

3D!