How to Make a Video Slideshow with 3D Animation
The world of slideshows is a booming formation which gathers under one umbrella professional photographers and committed enthusiasts. As an ever-developing field, it provides users with advanced tools and techniques to combine still photos, music and video clips in thrilling animated slideshows. The whole "fusion" concept is not new, but it is steadily drawing more and more people to the world of slideshow creativity.
SmartSHOW 3D slideshow software makes it easier than ever. All the same features you use to arrange your static images on the slides are applied to inserted video files. Plus, you get more opportunities for playing, editing and trimming your videos to present only their best parts, let alone numerous tools for adding tons of effects and animations. If you still have not engaged in slideshow making and do not know how to make a video slideshow, here are a few useful tips to get started with.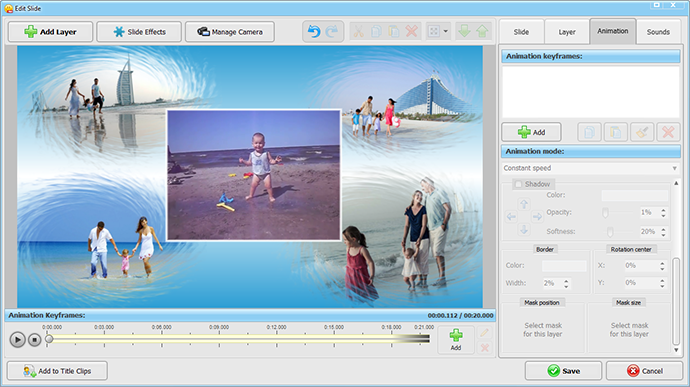 Step 1 – Build Your Slideshow with Grasping Videos
First of all, start a new project and switch to the Photos & Videos tab. Now you can select suitable video clips and insert them into your animated slideshow along with still images. Basically, there are two ways to do it. Either add a video clip to the Storyboard in the same manner as you do with ordinary photos, or create a blank slide and paste the video there as a new layer. Regardless of the chosen technique, you will get the same result and will be able to customize it to your own liking.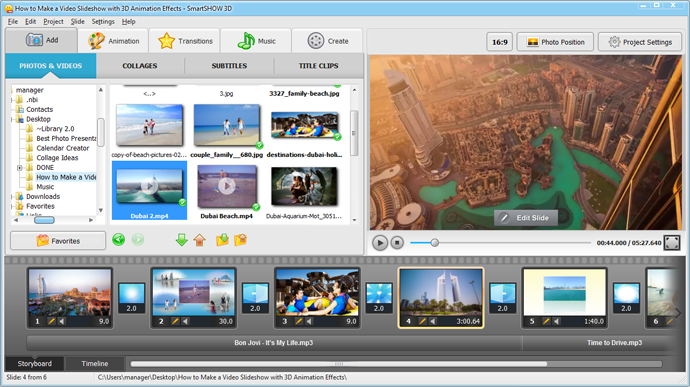 Step 2 – Play with Basic Video Options
Many people who wonder how to make an animated slideshow do not know that video clips can be edited right on the slide without any additional software. The ideal duration of such a video ranges between 10 and 30 seconds, so the cut tool will help you to keep motion footages short and simple. What is more, you can easily position the video capture on the slide or adjust its frame size from a small square in one corner to a whole screen stealing viewers' attention. Altering the start time of your video clip will help you to surprise the audience. Either set it to play from start, play when transition is over or play after a certain time period.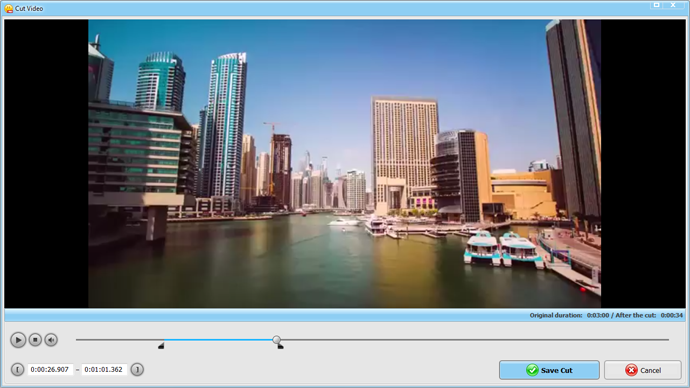 Step 3 – Funk Up Your Video Clips with 3D Animation
As we are living in the era of 3D entertainments it will be a great idea to stuff your slideshow with cool 3D animation effects. Make your video clips rotate or move them from one corner of the slide to another, encase them in a colorful border or add a water-like reflection. Just remember that there is no one to teach you how to make a video slideshow, so your hands and imagination are set loose.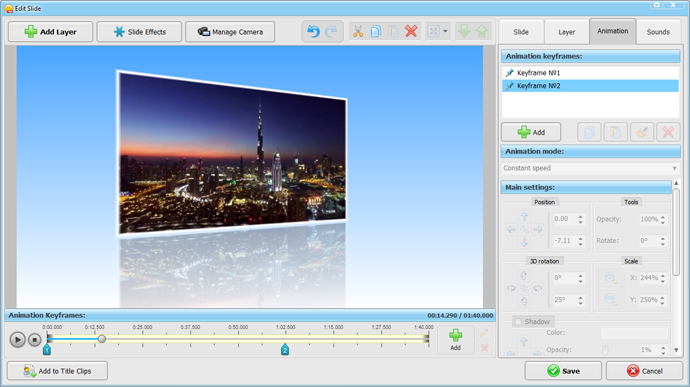 Add Photos & Video Clips to One "Melting Pot" Slideshow
Combining still photos and dynamic videos in your animated slideshow is a brilliant way to add a bright spark into your storytelling and recreate a 3D effect without putting on special glasses. Plus, it is very easy to accomplish and not so different from adding usual images. Video clips add a cherry on top of any kind of slideshow: wedding, baby, travel, graduation slideshows will become twice as exciting with small video episodes inside.
This step-by-step guide has given you some basic tips on how to make a video slideshow, so open up new avenues of creativity and amaze everyone with your breathtaking animated slideshows!

Get creative with
SmartSHOW 3D !
Want to make stunning photo movies with your own pictures? That's as simple as ABC with SmartSHOW 3D software!
Compatible with
Windows 10, 8, 8.1, 7, Vista, XP

Our Users Say:
I shoot weddings for a living, and often make wedding and love story slideshows for my clients. I used to do that with Windows Movie Maker, but then I came across SmartSHOW 3D and realized the immense potential of photo slideshow. This software now helps me do incredible things with my photos. Lots of thanks from happy clients!
I love making movies from our family and travel photos. Have tried a number of slideshow makers, but this one is something special. All kinds of fascinating effects and animation, music and voiceover, and excellent quality video in the end! Never thought I'd learn to make SUCH movies myself one day.

Need to create a professional photo slideshow?
Start now with

SmartSHOW

3D!