Cinematic Slideshow: an Awesome Video in a Jiff
Create an epic effects-filled movie with your pics
Have tons of spectacular photos in need of a fitting means to show them? Then create a cinematic slideshow. Turn your photos into a bonafide movie with pans and zooms, stunning transitions, graceful geometric patterns, beautiful lighting and particle effects. As a result you'll have a dynamic and engaging slideshow that would put Hollywood movies to shame. This video will become a great showcase of your portfolio, nature photoshoot, or vacation pic collection. Curious as to how your video might look? Then catch this awesome example: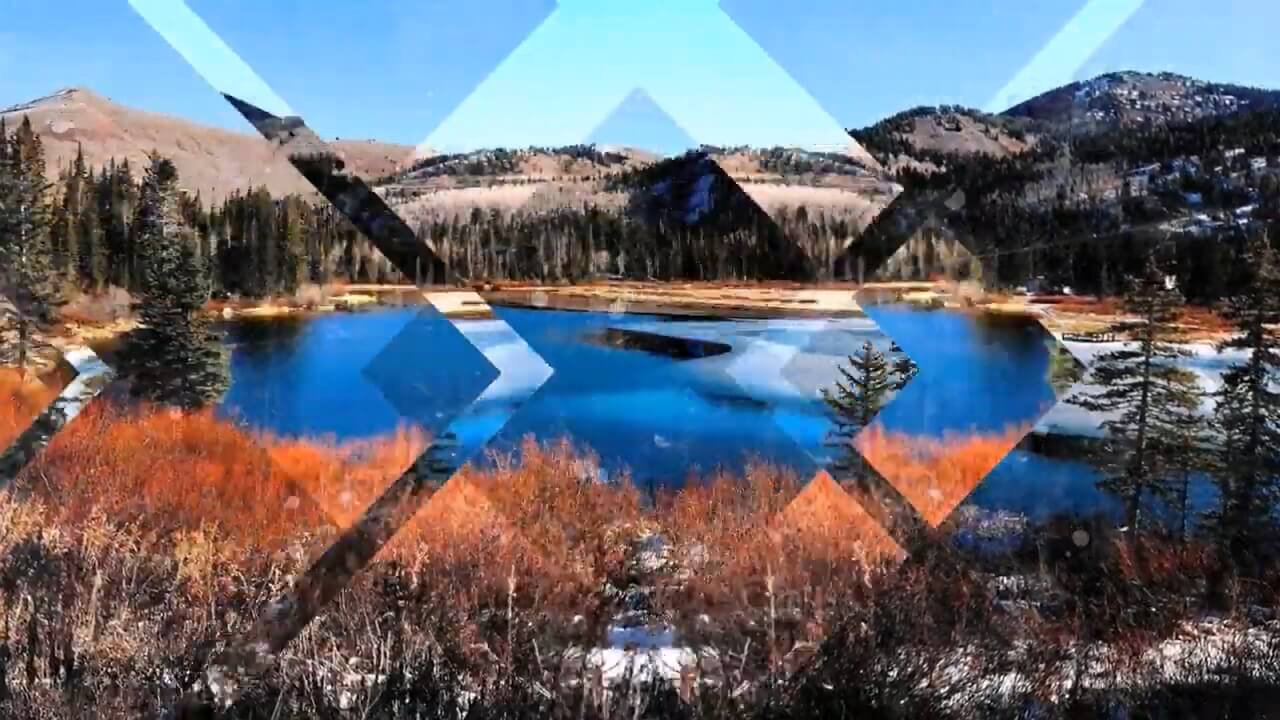 Wasn't that epic? Good news - you can create something of the sort yourself. All you need is SmartSHOW 3D and its collection of templates. This cinematic slideshow maker provides you all the tools you might need to create stunning videos. There are professionally designed templates, hundreds of transitions, animation and nature effects, 3D collages, title cards and whatnot. Want all this rich toolkit at your fingertips? Then download SmartSHOW 3D to become a slideshow making pro in no time.
Download free

Ready to try this editor at work? Then let's find out how to make a spectacular cinematic slideshow with your photos.
How to Create a Cinematic Slideshow Hassle Free
So let's take your awesome photos and turn them into a slideshow that would have people whisper "wow" under their breath.
Step 1. Start SmartSHOW 3D and pick a template that you think is the most cinematic. If you have a concept of your own, go with a blank project. This way you'll have complete artistic freedom to design a unique video.
Step 2. Pick the pictures you want to feature in your movie and add them to the project. There is no limit to how many photos you can use. Video clips work as well as they will add a more dynamic touch to your slideshow.
Step 3. If you are making a project from scratch, then make use of the custom animation module. This feature lets you animate your photos the way you like using keyframes. Alternatively, you can use pre-made animation effects, easily make a pan & zoom, or even achieve a live photo effect (running water, ruffling hair or fabrics, rippling flames).
Step 4. No cinematic slideshow is complete without a fitting soundtrack. SmartSHOW 3D allows you to add any song of your choice. Don't have your mind set on one? Then make use of the software's built-in library of over 200 tunes. You'll find the perfect fit for sure.
Step 5. Is your slideshow cinematic enough for your taste? Then it's time to export it. You have over 30 options. You can convert your movie as a video for TV, iPhone or iPad, social media, or even into a video that you can burn to a DVD (and accompany it with an animated menu).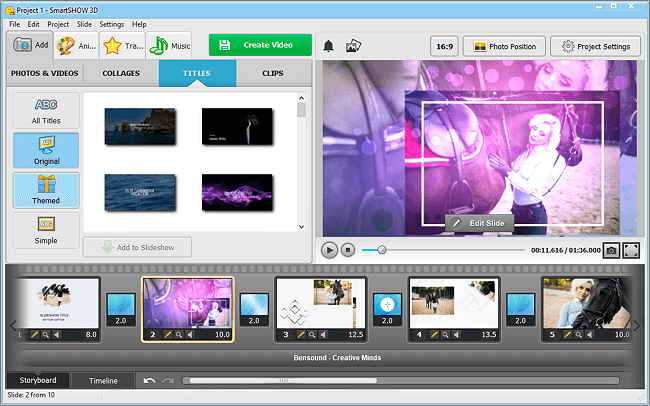 Now that you know how to turn your awesome pictures into an even more awesome video, why waste another minute? Just cull the best images and animate them with SmartSHOW 3D. After all, this cinematic slideshow maker has the animation tools and 400+ effects to help you create an unforgettable visual experience.
Want to create a cinematic slideshow?
Get started with

SmartSHOW

3D!