BEST FREE FILM GRAIN OVERLAYS FOR VIDEOS
A film grain overlay is a perfect tool for adding a vintage feel to your videos. Many fans of old movies want to achieve the same grain effect on their digital footage to make it look like it was recorded with a film camera.
Nowadays, you can do that in any video editor as Adobe Premiere, Vegas Pro or or Final Cut Pro by simply applying the correct overlay. Let's have a look at some of the effects that are worth your attention.
10 Best Film Grain Overlays
If you're a vintage video effects enthusiast, download one or several free film grain overlays below that will change your video in a single click and make it vintage-inspired.
1. Classic Film Grain Overlays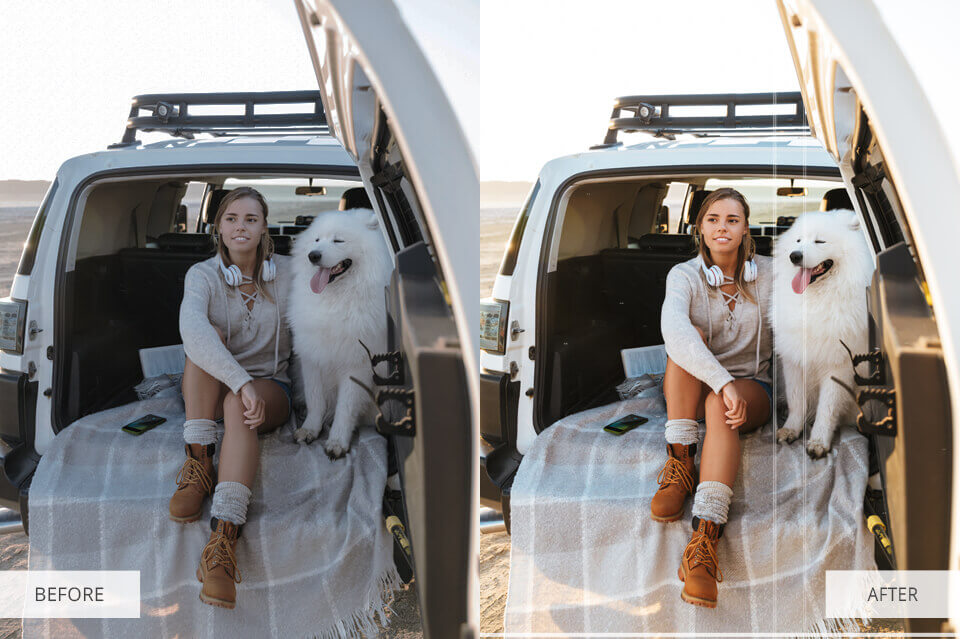 The most exciting thing about this collection is that it was created with the help of actual film cameras employing real film stock. It gives your footage a slightly washed-out look. You can add any film grain overlay from the pack to your video by applying it to the footage and setting the Blend Mode to overlay.
2. 8mm Film Grain Pack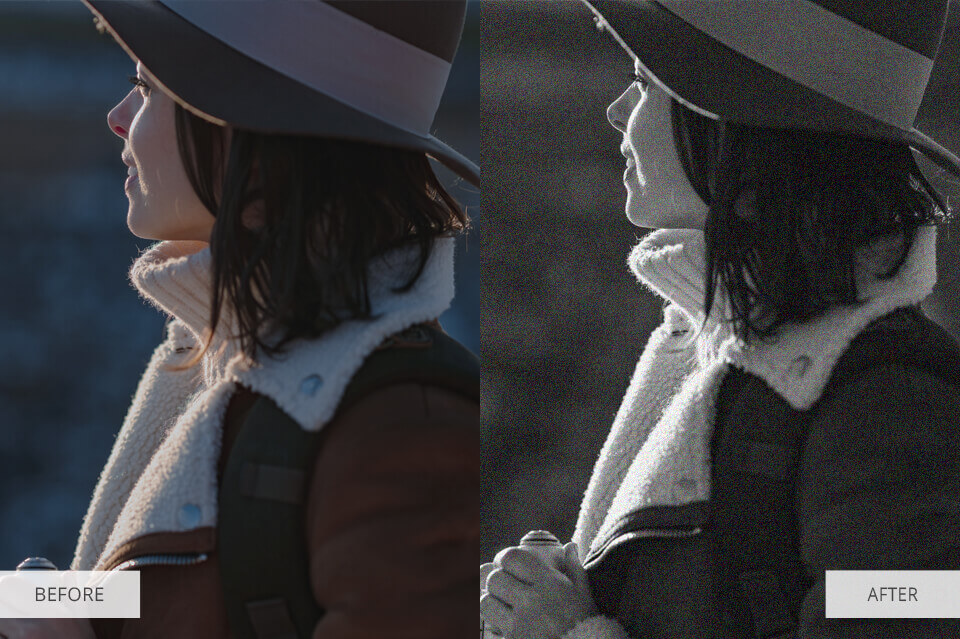 This film grain overlay has a very strong effect, meaning it's not universal and should be used sparingly. This tool adds both grain and a color effect – red, greenish or yellowish.
3. Film Grain for High Resolution Video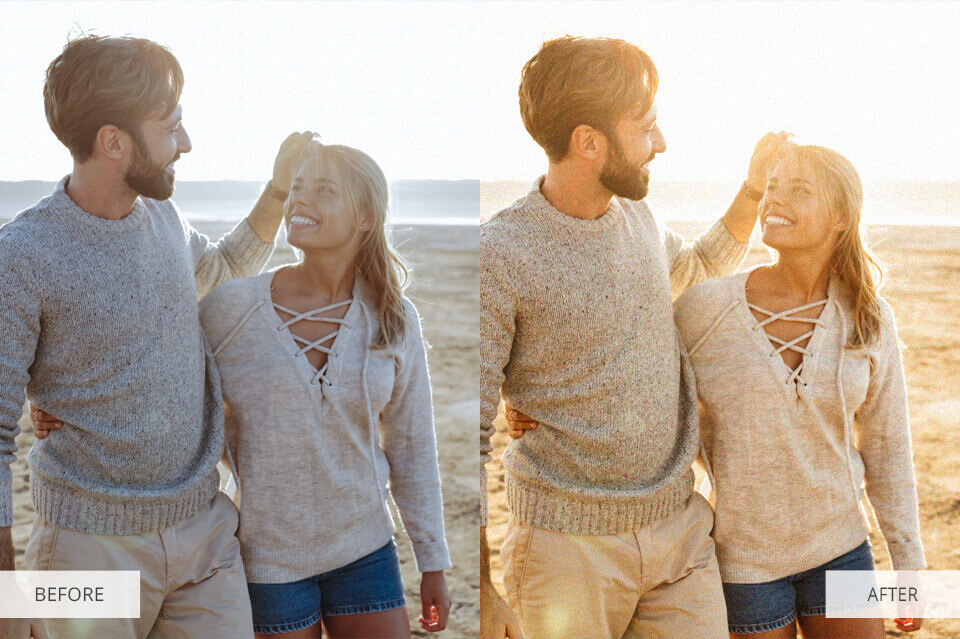 This effect adds the trademark grainy feel that movies from the 90s had, which looks great on high-resolution videos, even in 4K. This warm retro overlay will do wonders to enhance the atmosphere in your videos.
If you're a wedding videographer, we recommend using this bundle of wedding Lightroom presets that will help you add that film-inspired look to your photos, too.
4. 35mm Film Grain Effect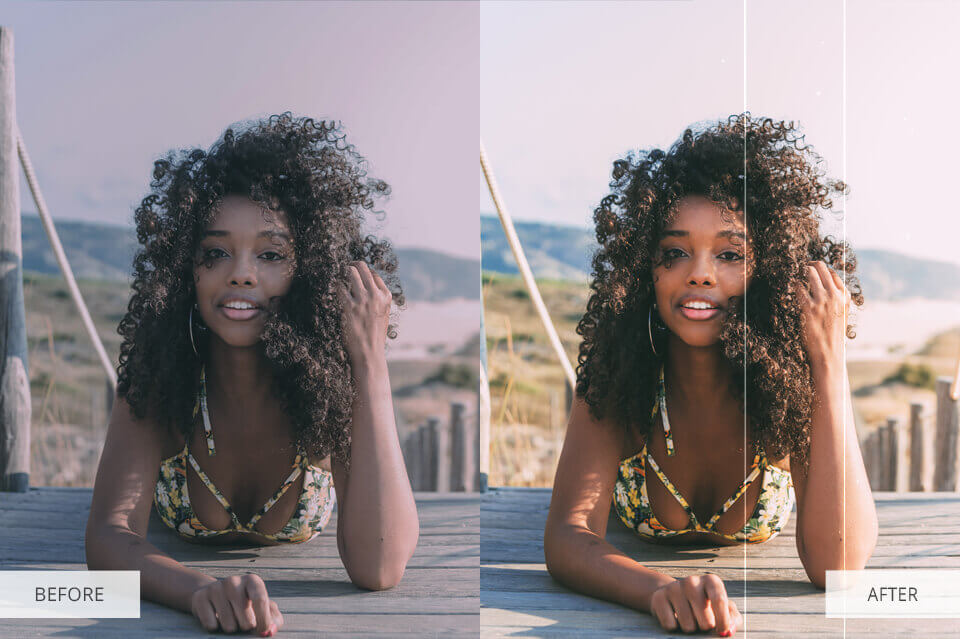 This effect was created from materials taken from a scanned 35mm film, which adds subtle grain and barely noticeable noise manifested in multicolored vertical stripes. Each overlay is a 10-second clip that can be looped in the video editor.
For making your photos more distinctive, use these HDR Lightroom presets. Together with film grains, they will create an amazing old-school atmosphere.
5. Old Film Grain Overlay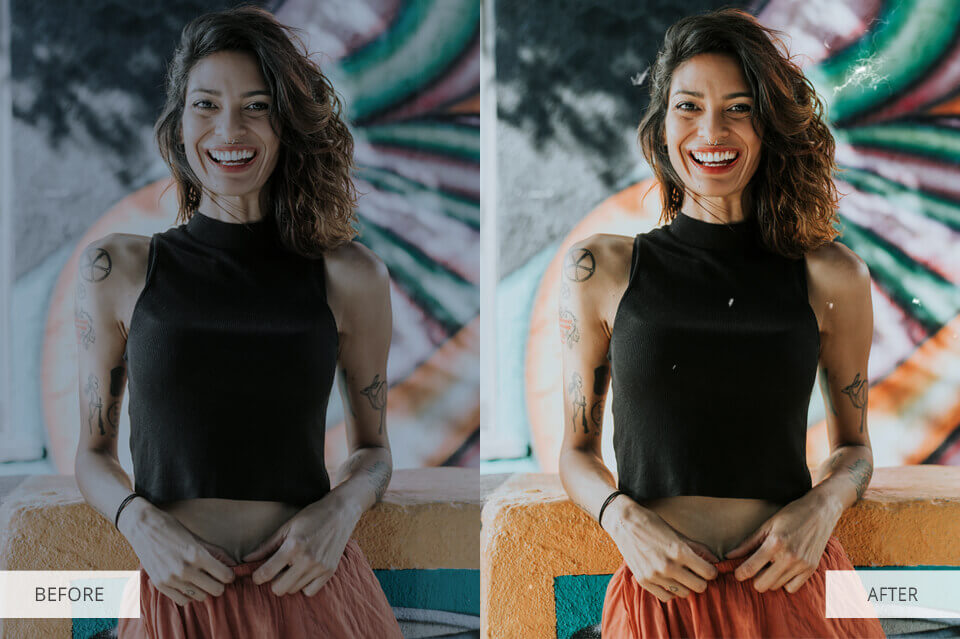 If you've watched silent films from the 1920s, you have definitely seen this effect. It offers a strong vignette on all sides of the frame, small grain, and vertical stripes.
If you want to make your video's cover in the same color scheme, download one of these free Photoshop portrait actions.
6. VHS Film Grain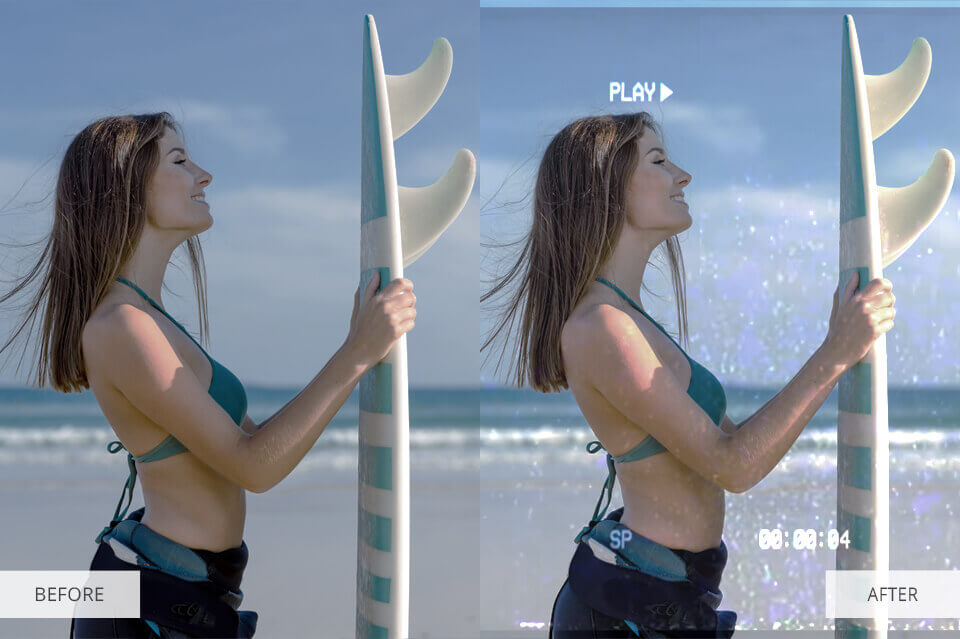 VHS tapes used to be the most popular video recording format. Nowadays, the effect you see when playing such tapes makes many people feel nostalgic. The currently blooming trend for all things 80s makes it more relevant.
This overlay makes some frames change in color, get covered with noise or horizontal stripes. Add to that the pixelated "Play" text and date in the corner, and no one will be able to tell if it even was a digital video to begin with.
7. Film Grain Light Leaks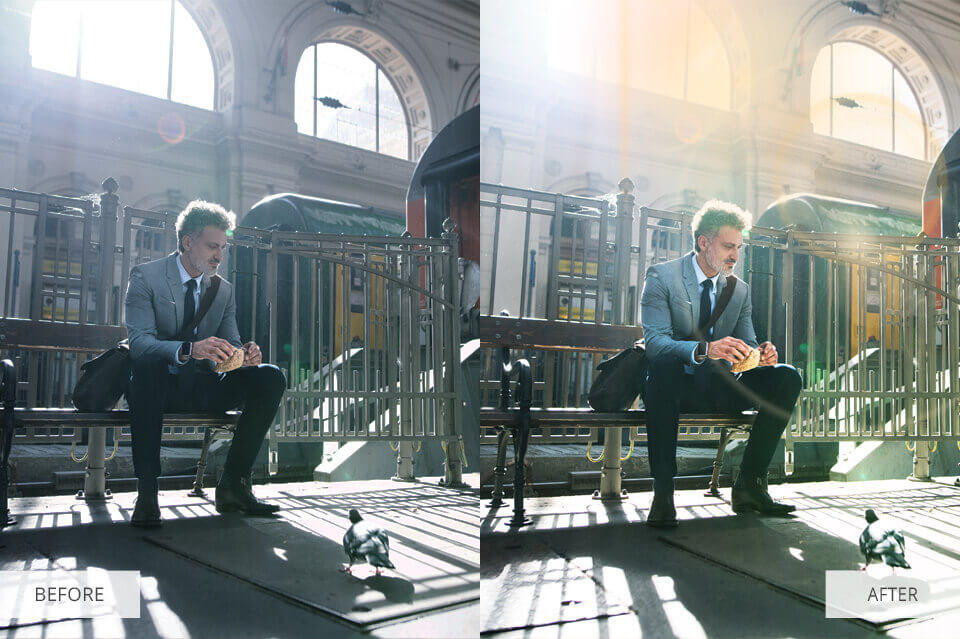 These days, moviemakers employ light leak effects for a variety of purposes. Sometimes, they're used to highlight the fact that a scene is happening in memory or hallucination. But usually, a light leak vintage film overlay is used to make a scene more stylish and to introduce a more whimsical, retro feel to the footage.
If you want to make your photos look vintage and cinematic, you may outsource them to one of these image retouching services.
8. Dust and Scratches Film Grain Overlays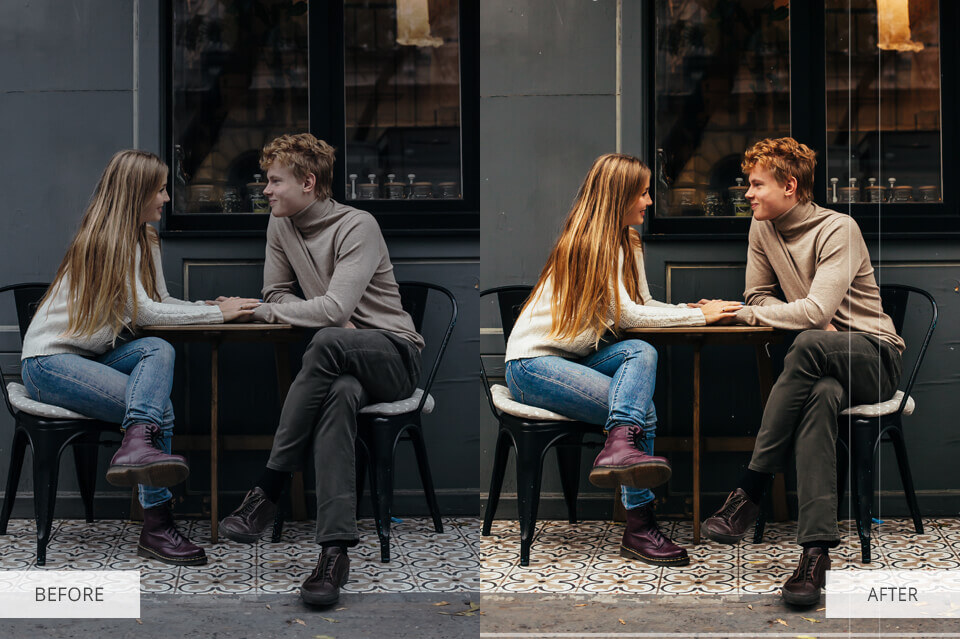 One of the biggest disadvantages of using film is that it can be easily damaged or ruined when you have already taped your footage on it. That's why presence of small scratches and smudges in some frames has become a loyal companion of all film recordings.
This film grain overlay collection was created based on scanned films that were slightly damaged. To repeat the same effects with your photos in several clicks, download Photoshop filters and plugins.
9. Square Film Grain Overlay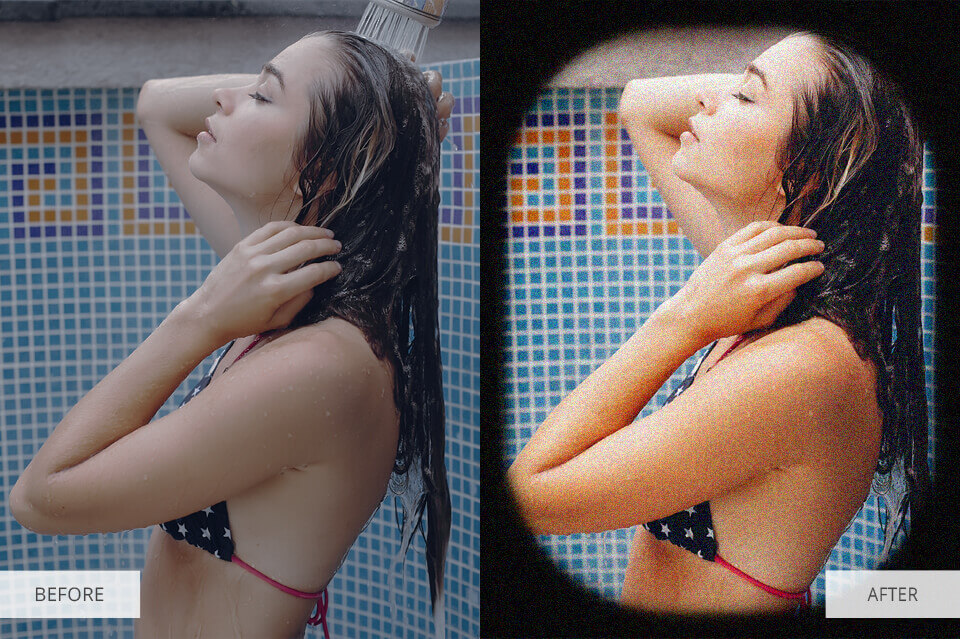 Starting from 1895, all cameras recorded on 35mm film and had a 4:3 aspect ratio. The achieved "square" video effect with its slightly blurred edges and burnt-out colors is extremely popular right now.
10. Kodak Ektachrome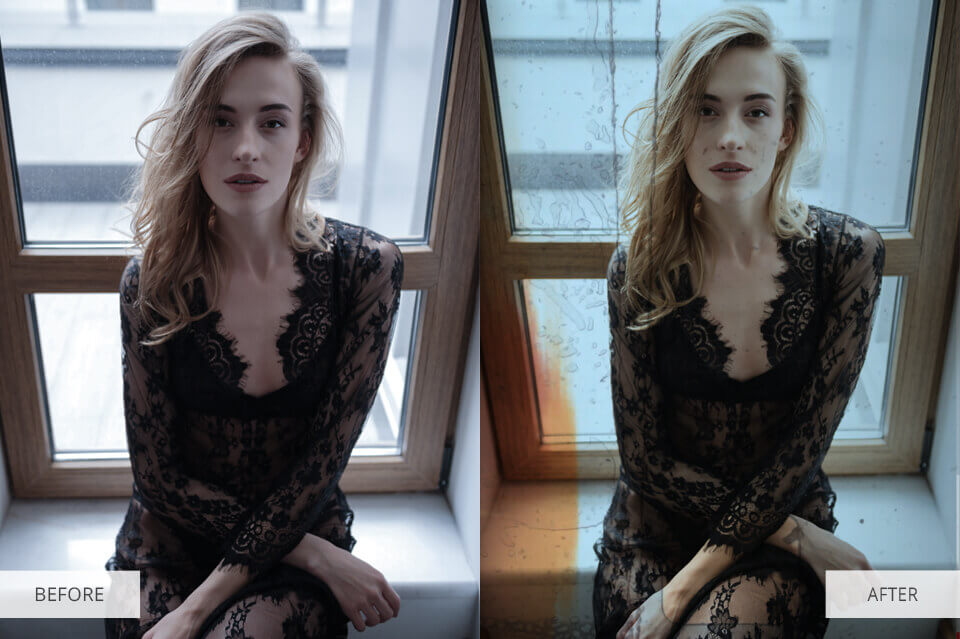 This film overlay will add small, carefully distributed grain, while also applying a color effect that imitates the Kodak Ektachrome film, which was very popular in the 50s. Its trademark blueish color will add a cool vintage effect to your videos.